Angels in Airsoft – Q&A with Kimberly Kalil
It only takes one trip to a local field to know that Airsoft is a predominantly male oriented sport. The pure physical nature of the hobby along with the sociological tendency for males to be competitive might lend a hand in this fact. After all, with the sweat, the welts, the rolling in the dirt, what female would dare try to mingle with the hordes of men looking to shoot one another for kicks? Well, there are such females, and Airsoft GI presents one of them.
Kimberly Kalil is a regular customer at the Airsoft GI walk-in store. Sporting a G&G Femme Fatale, she makes regular visits to the Tac City South and does well as an active member of an airsoft pick up group. Airsoft GI had a chance to interview this angel of airsoft, and here are the details!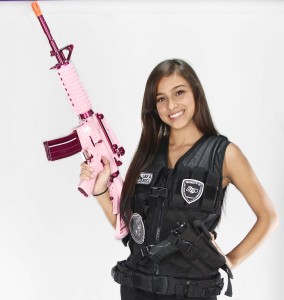 Tell us something unique about yourself.
Something unique about me would have to be that I'm an 18 year old girl who models, airsofts, and plays video games and sports pretty well.
I grew up in Glendora, California. I have lived in the same house all my life, but growing up, my family would go to Arizona quite often because we had a vacation home out in Bullhead City, so that was a nice getaway every once in a while.
Do you have other interesting Hobbies other than Airsoft?
Like I said, I play video games as well. I have been playing games since I was little. I was in love with the Nintendo Entertainment System, Nintendo 64, and of course, Gamecube. Then I just grew up, somehow, being naturally good at video games. Now I'm a PC gamer and 1st person shooter games are my favorite. I have also played the violin since I was in 4th grade, so about 10 years now. After high school, I really had nothing motivating me to continue playing, but it's always fun to try a new song here and there.
It is very rare to see female in airsoft, how did you get into Airsoft?
When I was little, my brother had airsoft guns, so I would play around with them in the backyard shooting at birds and whatnot. I guess ever since I was little I had an idea of what they were and how they worked. Then about a year ago my boyfriend took me to Airsoft GI and I realized airsofting was definitely something I wanted to get in to. After playing so many shooting games, guns were something I became interested in, so airsofting seemed really cool.
How did you feel before and after your first time of Airsofting?
Before my first time airsofting I was pretty nervous. I wasn't sure how much the BBs were going to hurt me, or where I would get hit, and if I would even hit anyone. After I played I was still pretty nervous but I was pumped up and ready to play some more. I don't like the face that I get all sweaty within the mask, but it's something I'll have to get used to, because airsofting is awesome and I'm not going to let sweat stop me from doing it.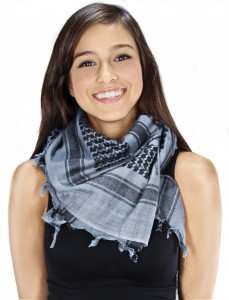 Where do you play airsoft mostly?
Honestly, I have only been to Tac City South. I wanted to play CQB before I tried going out on an actual field like SC. After airsofting at Tac City South, I feel it's perfect for me, it's not too big and it's not too small.
Do you prefer indoor or outdoor airsoft field?
Since I have only been indoor, I would have to say that. I do not want to try outdoor until I know I have everything I need such as camo. I have a feeling, that no matter what, I'll always prefer indoor.
How often do you go play airsoft?
Ever since I got a job I haven't been going as much, but I have been making other friends who airsoft as well, and I should be playing more often now. Most likely every other weekend or so.
What kind of gun do you use?
I have the pink G&G Femme Fatal. As soon as I walked into GI, I saw the gun and instantly fell in love. I have always loved the M4, and when I realized this gun is a lot like it, I knew the gun was what I wanted. A few months later, she was mine.
What kind of tactical gear do you use?
All I use as of right now is a mask and a vest. I haven't been airsofting that long so I started off with the basics. I also didn't have much money to be buying gear, but now that I have a job I think I'll be able to afford just what I need.
What is your playing style? Camping, or charging?
I'm in the middle of the two actually. I'll camp in a spot, then slowly move forward, camp again, then move forward again. It has worked for me so far. Every time I try charging, I just get owned , so I need to get better at that. For me, it'll take time, but eventually I'll get it. I don't want to be a camper.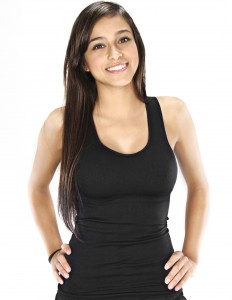 Are you afraid to be shot by BBs?
Sometimes yes, and sometimes no. I guess it depends on what I'm wearing, and whether or not I am filled with energy. Every time I step into the field, I'll always have that scared feeling of being shot, but it's most likely going to happen, so I'll get over it sooner or later.
Tell us about your first time airsofting.
From what I can remember, I was really nervous before the first round. I was nervous to get shot by a BB, especially since people like to use polar stars in CQB, and they can hurt pretty badly for me. After that I was pretty pumped and was there for the rest of the night. I might have shot a couple people, I remember winning the round for my
team once by surrendering someone, I thought that was pretty cool.
Tell us about your dream gun.
I already have my dream gun; I just want to get a grip, sight, silencer, and flashlight that all match the color of the gun. I know G&G has some pink silencers so I'm pretty sure I'll be getting one of those. As far as the flashlight and sight, I know I'll have to either do them myself or find someone who can paint well. My gun is perfect for me.
Are you planning to form your own airsoft team or joining an Airsoft Team?
I want to join an airsoft team and have them help me with what I'm doing right and wrong so I can improve my airsofting skills. I went to a team event at Tac City South and it looked like a lot of fun to be a part of a team and play together. I already have a team in mind; hopefully they'll let me be a part of their group.
I have not shot a real gun, yet. I plan on going shooting in the near future and getting into that as well as airsofting. Not many young girls like to go out and shoot guns; I want to be one of them. I'm really excited to shoot my first real gun; I plan on making that happen pretty soon.
Do you prefer Gas Blow Back or Electric guns?
My gun is an electric. Seeing how well it works and how it wasn't very expensive or needs gas to make it work, I prefer those. All you need is a charged battery to get it to shoot and it still sounds pretty awesome to me. I don't need recoil on my gun to satisfy me. The fact that I'll have this same battery for a while and I don't need to constantly spend money for my gun to work almost convinces me that electric is better than the blowback.