Safety Above Everything – Gryffon Aerie Rifle Case
Gun bags are an integral part of responsible firearms ownership, and this follows for airsoft as well, since the latest airsoft guns on the market are nearly indistinguishable from their real steel counterparts.If mishandled in public, airsoft guns are subject to cause a great deal of concern, as the average citizen may mistaken them for real firearms.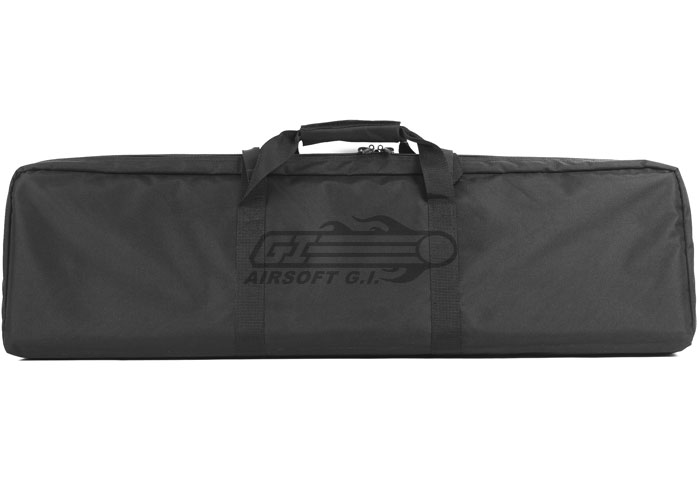 The best solution to mishandling an airsoft gun in public is to simply get a gun bag/case. Not only will a case prevent others from mistaking an airsoft gun for a real gun, it will also provide a more practical and organized means of transporting the airsoft gun along with all the necessary equipment accompanying it.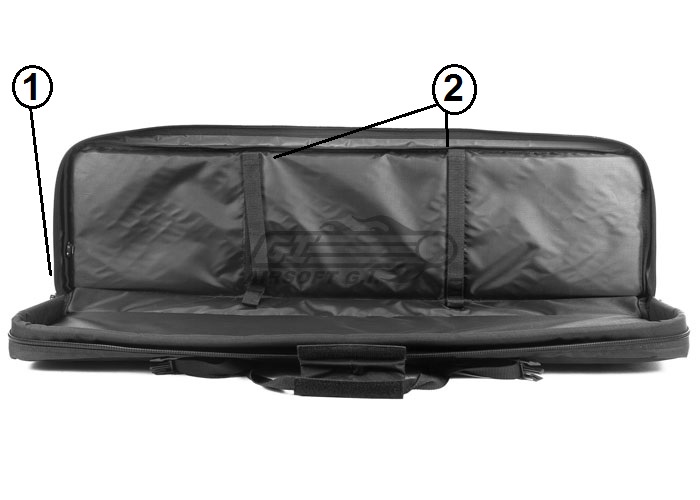 For $25.00 (as of August 22nd, 2013) Gryffon offers their Aerie Rifle Case that can do all that was mentioned above, at a reasonable cost. The Aerie Rifle Case is a 36 inch bag constructed with black 600 Denier Polyester with a PVC coating, which is a tough yet lightweight material. It features a padded main compartment large enough to fit a full sized AK rifle, with two hook and loop retention straps, ensuring that your gun will remain secured in the bag.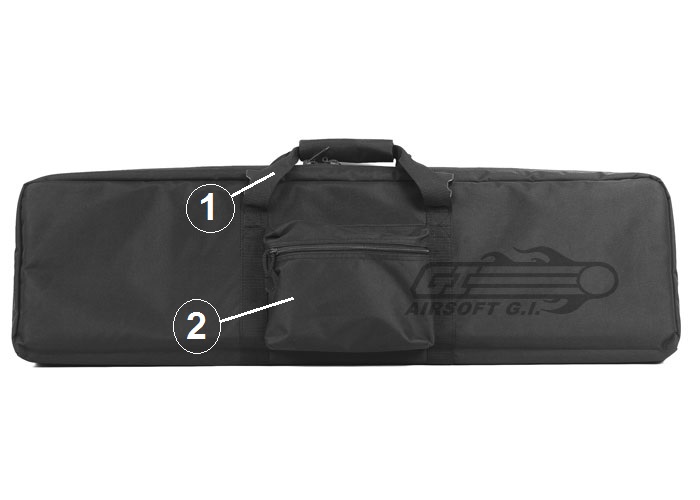 On the exterior of the case is a utility pouch, large enough to carry 6 M4 styled magazines. This external utility compartment is also great for toting essential maintenance tools with the gun in case you ever need them. The main compartment and utility pouch are sealed with lockable zippers, and the main compartment is further secured with two snap-buckle closures, ensuring that the bag will never accidentally open up.
Overall, the utility and quality this bag offers is extremely worth $25.00. It is made of a lightweight and durable material and creates a safe and extremely convenient way of transporting your airsoft rifle, along with its essential equipment. Come check out the bag at www.AirsoftGI.com and pick yours up today!