A Beginner's Best Friend – Gryffon Golem Rig
War combatants are required to carry a large number of items on their person; such as: ballistic plates, trauma kits, radio equipment, night vision, and other important tactical equipment. Airsoft doesn't require these items in order to participate, and so airsoft kits are generally lighter. However, for many airsoft players and even firearm enthusiasts, there is a modern concept that implies, "less is more." This means that if you trim out the fat of a particular kit, all you'll have is a lean mean kit that is lightweight and simple to use and understand. Having a simple lightweight kit is beneficial to the user because it simplifies training as well as giving added mobility for fast maneuvers on the airsoft field.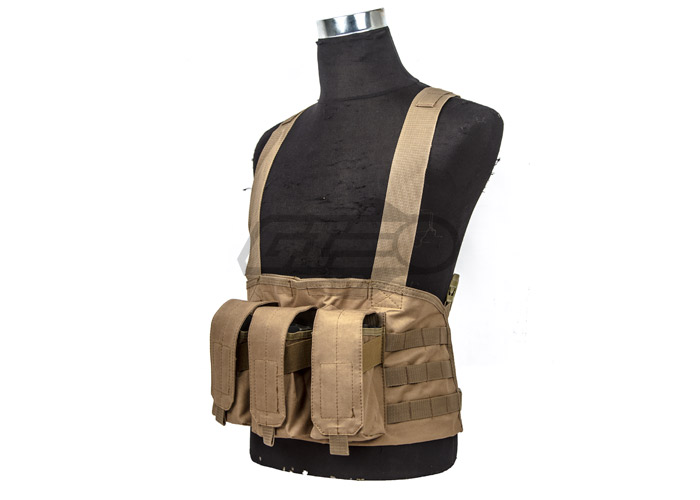 The Gryffon Golem Chest Rig is a perfect example of this concept. This chest rig is extremely simple. The triple rifle magazine pouches are versatile in shape and size, and are capable of retaining a wide variety of magazines including standard STANAG mags, AK style mags, and even the wide G36 mags. The retention flaps on the magazine pouches are adjustable, and even removable if you're interested in an open topped pouch.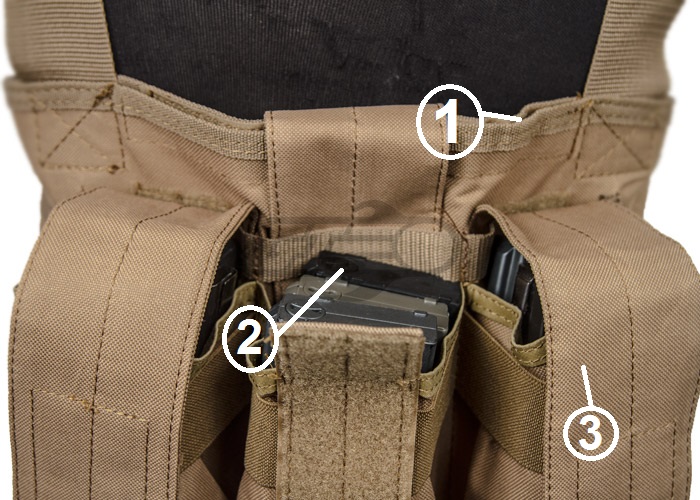 Even the back end of the chest rig has a function, as Gryffon included an internal pocket that is great for storing flat items such as maps, keys, wallets, and has a hook & loop closure on the top to ensure everything is secured. This Golem Chest Rig also features 4×3 MOLLE webbing grids on both sides in order to give the user the maximum flexibility possible for creating different load outs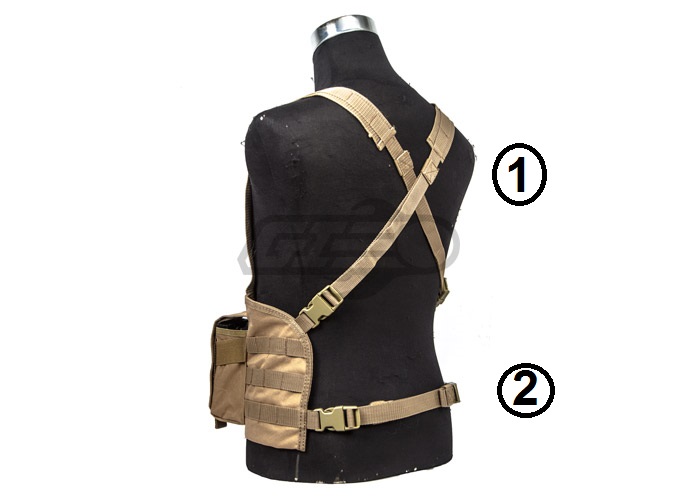 No space is wasted on this rig, as the shoulder straps also feature webbing for the routing of radio wires, mics, and other equipment. At the ends of the shoulder straps and the waist strap are plastic buckles for easy donning and doffing of the rig. This rig is amazingly adjustable and is able to fit both slender and bulkier users.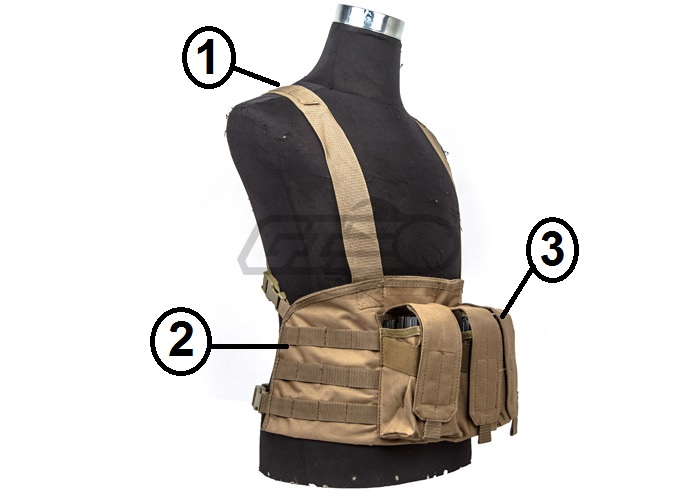 I would highly recommend this belt because of the adaptability and the simplicity. A rig like this would usually retail at about 30 to 40 dollars. However, I am happy to announce that Airsoft GI will be selling this chest rig for only $14.95.. This chest rig is simple and lightweight, which are both aspects any great shooter should be looking for in a load out. This means that the 15 dollars you save on this rig can go to your airsoft gun! So, if you're just starting out in airsoft, and you're looking to pick up an inexpensive rig that will hold the bare essentials, is lightweight, and simple to use, look no further.