KWA KRISS Vector – Why the Hype?
The KRISS Vector by KWA was a much anticipated gas airsoft gun for multiple reasons. The TDI Vector was featured in both movies and video games including Total Recall, Resident Evil: Retribution, Call of Duty and Army of Two. It's high tech and futuristic look garnered the attention of many viewers and players alike. However, aside from these facts, the main aspect of this sub machine gun that makes it a unique specimen from the rest of its comrades is it's blowback design.
Originally designed by Renaud Kerbart, the KRISS system allows the bolt and slider to rotate off-axis behind the magazine. When firing an actual bullet, this results in heavily dampened recoil. The video below depicts this cycling mechanism in action.
This unique action, in addition to the barrel being in line with the shooter's shoulder and hand makes the KRISS Vector's recoil and muzzle climb extremely reduced. Minimizing the recoil and muzzle climb means that the gun is capable of firing a .45 ACP with the recoil of a .40 S&W or 9mm.
What does this have to do with airsoft you ask? Well, the answer is that KWA recreated the KRISS system faithfully. The KRISS Vector by KWA features the same bolt and slider rotation system as its real steel counterpart. This means that although this is a gas blow back sub-machine gun, there's is a minimal amount of recoil.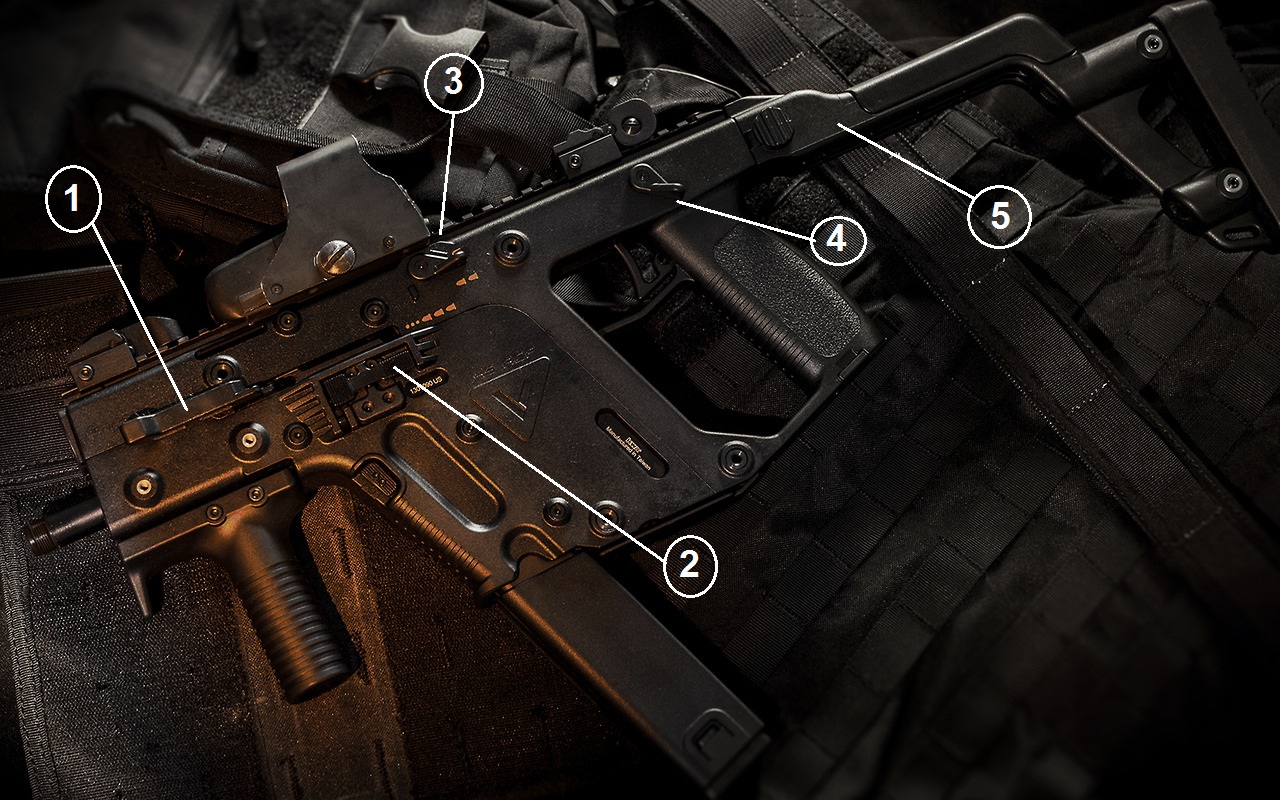 This KWA gas gun features everything you might expect from a high grade training weapon including a functioning bolt catch, bolt release, and a high grade polymer body. In addition to that, KWA also included a "double tap" two round burst, firing two shots near instantly.
With all the features listed, it is no wonder that the KRISS Vector was such an anticipated release. Was the hype justified? I'd think so, as this gun faithfully recreates the KRISS Vector, unique cycling system and everything, along with all the quality one might expect from KWA.