Another Article Giveaway!
You can win everything you see here!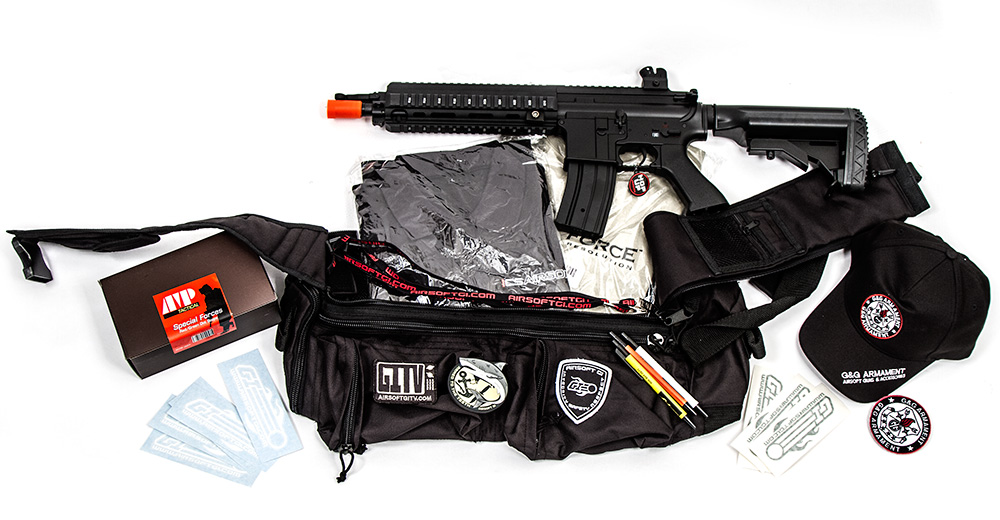 It's simple, submit an airsoft article to us and we'll randomly draw a winner from the submissions to get FREE Stuff.  The article requirements are as follows:
Subject/Title:  Write about your favorite tactical accessories (flashlights, vertical Grips, optics, lasers, etc) and why you use them.
Length:  400-500 Words
References:  Link Products Discussed In Article
Deadline/Give Away Date: July 31st, 2013
Reading Level: 12 Years Old
Format:  Microsoft Word .doc OR Equivalent
Prizes:
AMP Red/Green Dot Scope
ICS Polo Shirt
Elite Force T-Shirt
G&G Hat & Patch
Airsoft GI Swag Set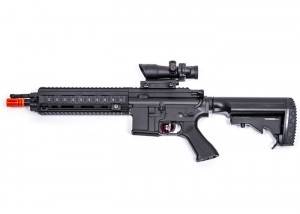 Submit to:  [email protected]
Info to Include:  Full Name, Address, Phone Number, Article with Reference Links
Submit your articles to [email protected].  Below is a sample article that you can use as a guideline for what we're looking for.  Take a few minutes from your day to construct a review about your favorite tactical accessories and we'll select a random participant to receive a care package with a bunch of cool stuff.  We're looking forward to seeing your submissions.  Good Luck!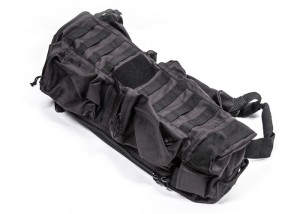 Sample Article (for reference only):
Defcon 500 denier War Dog pack
 Recently I purchased a Defcon 500 Denier War Dog Pack and I must say I couldn't have been happier with what I got. To be clear, I didn't actually purchase this pack for airsoft. I'm a huge believer in disaster preparedness and having gone through a fair few earthquakes while living in California for my entire life. I find it very important to have some sort of emergency pack filled with all of the essentials you would need during an emergency (such as: water, food, money, map of LA, cell phone charger/emergency multi-charger, etc.).
 That said while working on the video review for this product, which is purchasable on AirsoftGI.com, I found out how much stuff you can truly fit into this bag and, let me tell you it is impressive!
 In addition to the four external pouches which can each fit either 3 AK-style mags, 3 M4-style mags, or 6-MP5 style mags apiece, the bag itself has a secret expandable storage compartment that adds an extra 6-8 inches to the top of the pack. This makes it perfect to use as a gun bag or utility bag if you are heading out to a recreational day of airsoft. During the video that we shot, in the main compartment alone I was able to fit a full length folding stock AK, eye protection, knee pads, batteries, KWA 1911 MK1, 2 KWA 1911 mags, pistol holster, gloves and I didn't even try and fully stuff the pack!
 It was just like a last minute airsoft game where I put in only what I thought I needed and I was able to get everything in there with space left over for more! I highly suggest getting a Defcon War Dog Pack whether it's for a day at the range, a casual day of airsofting, or just as an emergency bag for your home, it will excel in just about any situation.
 References:
http://echo1usa.com/x/accessories/bags/defcon-war-dog-bag-in-ta/