Gloves that Bob The Axe Man uses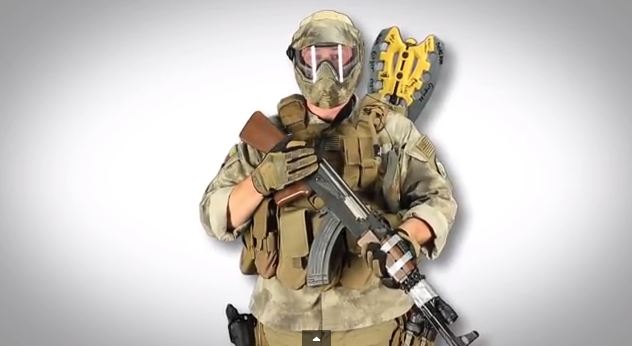 Over my decade and a half of playing airsoft I have had the chance to try out many different pairs of gloves and as such I feel confident talking to all of you about what I use and why. Firstly, I actually have about three sets of gloves that I currently use right now and find myself switching to for different reasons. These gloves are the following: Mechanix MPACT 2012 gloves, Mechanix MPACT gloves, V-Tac Armored Half Finger gloves.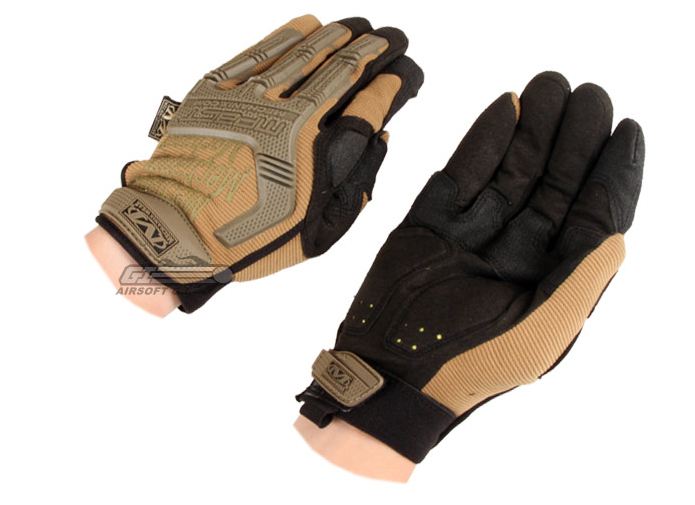 Now, I generally have multiple versions of the same item in my armory because they fulfill different mission requirements. The Mechanix MPACT 2012 gloves are the main set I use for the vast majority of my operations. This is for a number of reasons, but mainly because they provide the best combination of dexterity and protection. They also look the coolest which is, if you know me, also a big factor in my decision making process.
I purchased the Mechanix MPACT gloves quite a long time ago as a loner and backup set for some gloves that I have now lost. I picked the Mechanix MPACT gloves because I had hear quite a bit about Mechanix from my mechanic friends and decided to try out their products and I wanted to see if they lived up to the hype. I am happy to report that they did! I used this set as my backup pair of gloves for just about every operation now and I usually end up using them when my MPACT 2012 gloves go "missing" (i.e. I misplace them). I think Mechanix really has set the standard that others aspire to.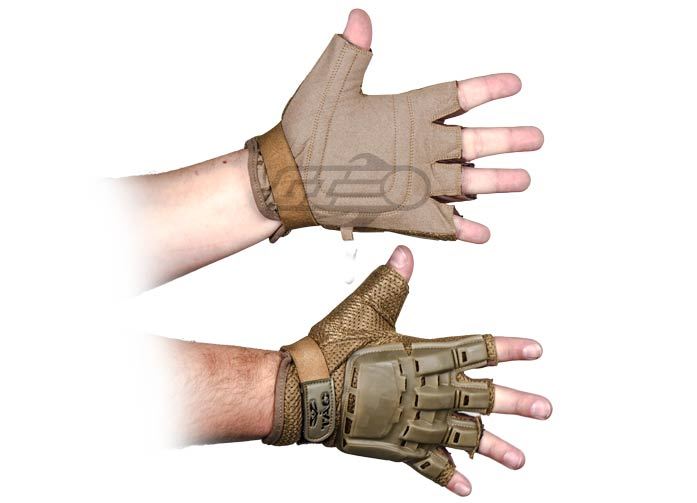 For the third set of gloves that I regularly use, I wear large size V-Tac Armored half finger gloves and I usually use these in extreme close quarter situations. I find the armored coating on these gloves have protected me from some of the hardest shots I've taken in the latter years of my airsoft career. While the Mechanix MPACT gloves are best at combining protection and dexterity, the V-Tac armored gloves provide the best protection for the minimum amount of dexterity I require. I have also been shoot point blank by an upgraded sniper rifle, which I didn't appreciate, and I felt only the slightest of amount of pressure on the outside of the V-Tac gloves.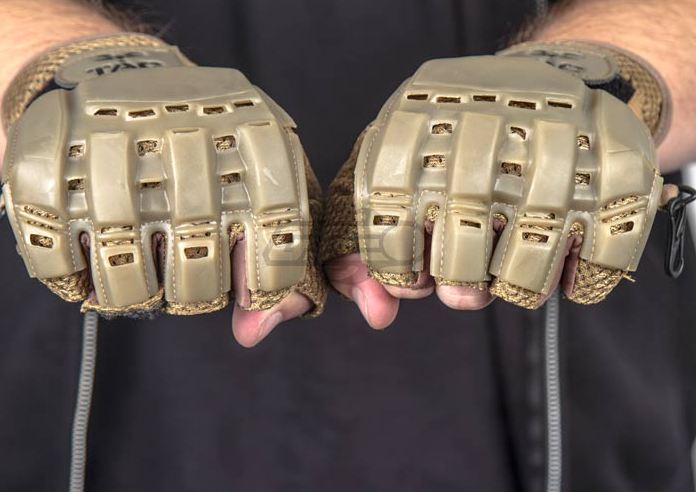 Now, I'm saying all of this in the hopes that it will help inform whatever purchasing decision any of you decide to make in the future. This is not to say that these are the only gloves that you should look at, just suggestions from someone who has played this game for a long time and used these specific products all over the United States. Airsoft is different for just about everybody and I use these glove in specific environments for specific reasons, so make sure to look around and decide exactly what you want out of your gloves before you make a purchase. This will make you happier in the long run and much more likely to Get Out and Play!
You can find the gloves mentioned in this article on AirsofGI.com here:
Mechanix MPACT Gloves (Original) are Discontinued 🙁
-Bob Hildebrand