INCREASE YOUR CHANCES AT THE ONE CENT DEALS!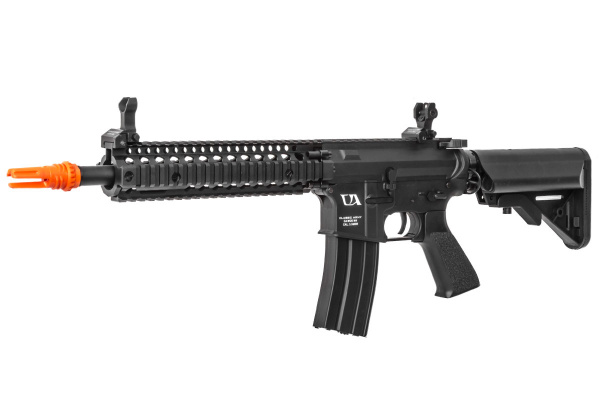 What Is A One Cent Deal?
Because we love to give back to our loyal community of customers, we're bringing back a fan favorite promotion, the one cent deal! Our one cent deal has been a chance for extremely lucky or extremely vigilant customers to win a gun for one penny! We wanted to set the record straight about what these deals entail! If you want to win THIS MK18 by Classic Army, here's everything you need to know!
There is only ONE available. You have to be lucky or quick, and we'll invalidate any attempt to use a bot or script to buy it.
Shipping is standard rates. We're not gaming the system to milk money off our contest winners!
The Server isn't located in California, which means everyone has an equal chance at winning! We've had winners for these guns from across the country!
Be a good sport! We'll be doing more than just this one promo. If you don't get it next time, keep trying! It won't cost you anything but time to try! We won't charge you anything if you don't win.
Join our #RedWave movement! Support Airsoft GI and our quest to improve Airsoft for every one! While you're waiting, browse the website for starter packages, check out our cheap deals, or one of our one of a kind custom guns from our world class tech department!
We're bringing these back because we care about our community! We want to expand and increase the number of people enjoying our favorite hobby, and by making awesome guns like these affordable for everyone, it's our way of giving back! If you want to increase your odds of winning read on below!
So How Do I Increase My Odds?
We don't want to waste your time clicking through the website all day and night! It's the perfect time of the year for airsoft and we want you to get out and play! We still want you to have a chance to win though, so we're going to give you some exclusive INTEL on when the box is going to drop!
We have the randomizer set up to make our ONE CENT MK18 live between the following time:
3PM Pacific Time – 6PM Pacific Time, August 18th 2019!
Adjust that for your local timezone as needed. We can't give the time away to be fair to everyone, but now you have your window to hit up the website and try and win!
Remember:
Shipping Rates are standard. No funny business or jacked up rates.
The Server isn't in California. No Geographical Advantages! Everyone has a fair shot!
Bots won't work, so don't even try! You've got to play fair to win!
Good luck, and may the odds be ever in your favor!