Why Shop At Airsoft GI? – Cisco
From the years of being a customer and working for Airsoft GI. There are a few reasons why you should choose to shop with Airsoft GI. I will talk to you from a customers and employees perspective.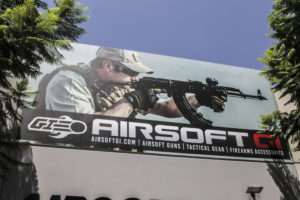 From a Customer's view point.

I have shopped from a lot of different airsoft stores. From a very large airsoft only store, to the stores that mainly sell paintball and hobby products. With a small collection of airsoft products. The great thing about large stores is the inventory. You should be able to find the exact parts you want or need. Or at least find something that is comparable or the exact same from a different manufacturers. However, I find that I am not able to get the specialized help that I need. What I like about smaller stores is that I can get more concentrated help. However, because of the limited inventory. They may not have what I need and I will need to out source products.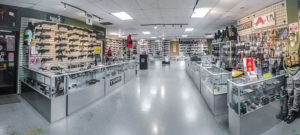 I find that Airsoft GI is the perfect balance between the two.
They carry a large amount inventory. If they don't have the exact part. They will have something that I can use instead. A lot of inventory they can order and ship to you for free or come in to pick up when it arrives. All of the store front staff are players. They are very knowledgeable and can help troubleshoot majority of problems. For any problems they are unsure of. The tech department has the vast knowledge of a plethora of guns! They have been able to answer any question I have asked. Both the store front reps and staff are friendly and easy to talk to.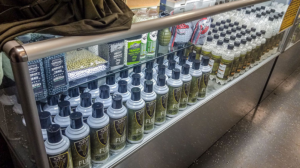 Before working for Airsoft GI,
I always felt welcomed into the store. The staff would welcome me and ask if I needed any help. They would let me browse without being pressured. They would answer any questions I had. Help me solve any problems. Even when I voided my warranty, they helped me out and got my gun fixed. Shortly after, everyone knew my name. I felt more as a welcomed guest than a customer. At larger places, I have had to take a number and wait a couple of hours to get help from a sales rep. Even at least an hour with their express line, At the smaller stores, I would find that the employees would try sell you something and get you out of the store. Only when I became a regular at the store is when I felt comfortable to walk around and browse. Otherwise it was constant glare toward me.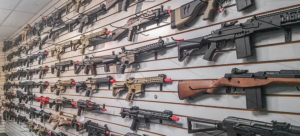 As a Employee
I started working for Airsoft GI around August of 2015. Starting off as one of the store front sales reps. Getting to interact with all of the customers. Seasoned players and people just getting started. I loved getting to talk to everyone and sharing our common love for airsoft. The joy of getting someone started into airsoft and teaching them about the basics can't be compared. Being able to learn from players who have more experience than me allowed me to become a better player and sales rep. Up to now, I have been constantly learning about airsoft. I do my best to teach others to make us all better. I carried this idea with everything I do.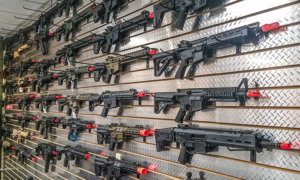 Being able to see behind the scenes.
I have seen what most people don't. All of the employees have  the same goal that I do. We want to grow airsoft and help all of the players be the best that they can be. We will answer any questions we are asked. If we personally don't know the answer. We will find someone that has the answer. We will go above and beyond to help you with all of the power that we have. Even if a customer voids a warranty. We will see everything we can do to help out. Even trying to discount labor costs (Which isn't allowed btw!).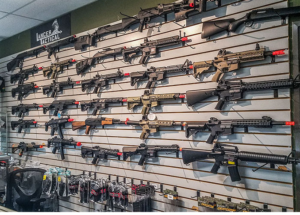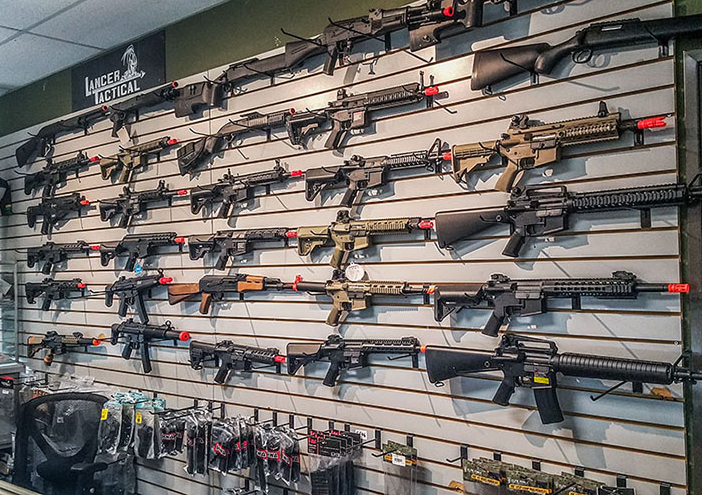 Our sales team is working nonstop
to get the best deals possible! They are working day and night to secure the best prices for our customers. When we get the BOGO Deals, Blitz Sales, and any other crazy discounts. It is due to the hard work they are putting in. If we can get more reliable guns into the hands of the players. For an even more affordable cost. We know we are doing the best we can for out customers. Sometimes these are a one time deals and those prices will never come back. Like I said before. If we are currently out of stock of some products. We can order it for you or find another product that will work in its place.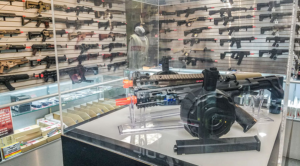 I wanted to work for Airsoft GI because of the service and hospitality they gave me over the years of being a customer. They stood for the airsoft community and I stand with them today. All BS aside. I am always looking for ways to help the community and share the love of airsoft. Airsoft is a great passion of mine. I wanted to work in the industry to help it grow and do what I love. Every chance I get I will tell people about it and get them on board. I would do this before I even started working in the industry.
I have a lot of hobbies. When I am looking for products, I will normally go to a larger store that carries a lot of the products I need. If I can find a store that is a little smaller where I can get more personal help. I would go there any other day. Making more friends to share a hobby with makes it even more fun! I am really bad with names and faces, but I will always remember an interaction I had. The friends that I have made before and while I have been with Airsoft GI are still my friends today. Knowing how hard the Airsoft GI team works for the community. I would still choose them over any other store.