V-Force Full Face Mask Series
I have had the opportunity to use and handle a lot of face masks and quite frankly I have never used one that I was particularly thrilled with. I try to forgo the use of a face masks whenever possible. I will instead use a combination of soft face protection like a shemagh or balaclava and goggles. However, I will wear a full face mask in CQB and there are games that will require a full face mask. I was pleased to find out about the V-Force Full Face Masks we are now carrying as they have several features that stood out against other face masks I have used.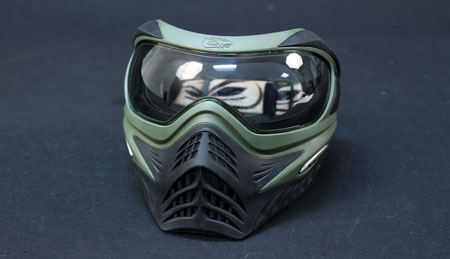 Large Ventilation Surface
The V-Force Full Face Masks have a large ventilation surface around the lens. The excellent ventilation prevents (or at least greatly reduces) fogging on the lens. I went for a jog on my break this morning wearing the V-Force Grill Thermal Full Face Mask and experienced no fogging or condensation on the lens.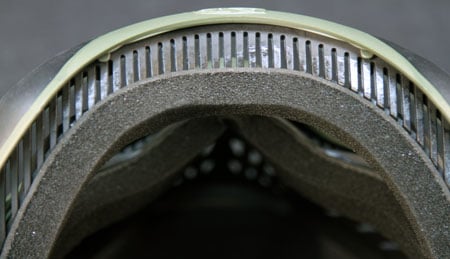 Improved Cheek Weld
One of the primary problems of full face masks is they prevent you from properly aiming and getting a good cheek weld with iron sights or low mounted scopes. Some manufacturers like Save Phace have reduced this problem by slimming down the cheek section of their masks. However, V-Force has taken the next step and made the check sections of their masks from rubber. That has the added advantage of making the masks somewhat adhere to a stock. This feature was most prominent with the V-Force Profiler Thermal Full Face Mask.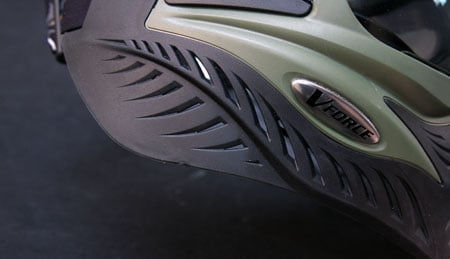 Options
The V-Force includes optional chin strap, sun visor, bag, and spacers. I generally remove the sun visor from masks that include them installed but if you want one there is one included. For a secure fit a chin strap and foam spacers are included. Also included is a bag for storage and transportation which is made of a soft fabric to protect the lens from being scratched.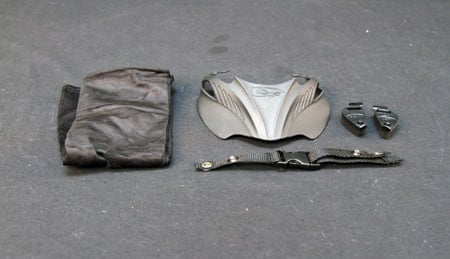 Removable Lens
The mask can be disassembled and reassembled with minimal effort and without tools so the lens is easily replaced. Or, if you prefer you can upgrade to the V-Force Grill Dual Panel Thermal Replacement Lens to further control fogging.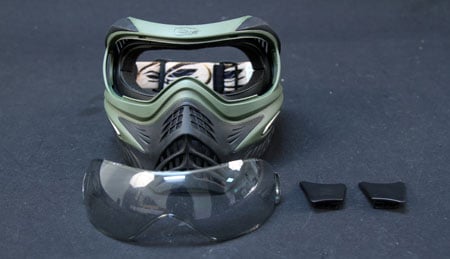 The model I used predominantly and the model pictured in this article is the V-Force Grill Thermal Full Face Mask. Features and items included may vary slightly for other models. Regardless, I would recommend any of V-Force's Full Face Mask models.
Best Regards,
Phantom