G-Code REAC Drop Leg Holsters
The idea behind a drop leg holster is that in conjunction with bulky armor a person's pistol cannot be drawn from conventional hip mounted holster cleanly and quickly. The drop leg holster positions the pistol lower and gives the proper amount of space to efficiently draw.
I have used a number of drop leg holsters from a number of manufacturers including Safariland, BlackHawk, and several nylon gear manufacturers. In general Kydex or injection plastic holsters like Safariland and Blackhawk are better then nylon because the nylon holsters are not molded to any particular firearm model so they offer poor retention.
Regardless most drop leg holsters share the same inherent problems. They ride too low allowing them to shift easily, drag down belt, and hamper movement. The best option I have found is modifying a Safariland 6004 drop leg holster by removing the top strap allowing the holster to be mounted higher on the leg. I have also removed the top corners of the "shroud" but I personally did not find any significant difference in performance with the shroud modified.
The G-Code "REAC" Drop Leg Holsters have several improvements over other drop leg holster designs I have used.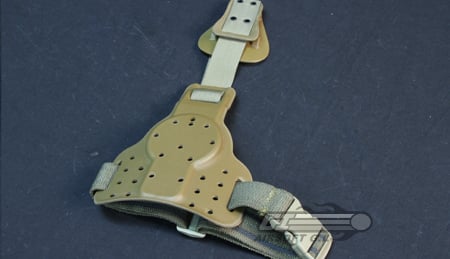 Unlike other drop leg holster which normally just have a nylon blet loop the G-Code has a paddle attachment. That means dawning and doffing the holster can be done quickly without the removal or opening of the user's belt. The one draw back of the paddle being that the opening of the paddle is only about 1.75″ wide so thicker duty belts are not compatible.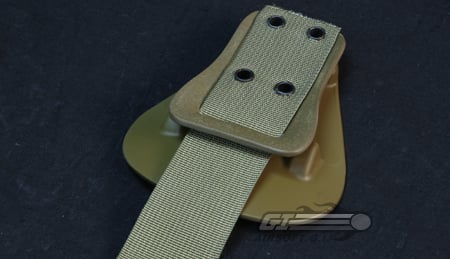 Also, the G-Code only has one leg strap as opposed to the two you normally see with other drop leg holsters, allowing the holster to be situated higher up without any modification being performed. Like the mod-ed Safariland 6004 that limits the holsters ability to shift positions and flop around.
The panel has holes for the attachment of G-Code's other accessories like magazine pouches. However, I am not a fan of positioning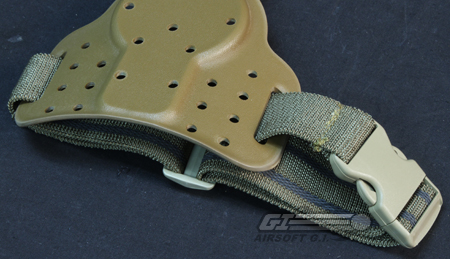 It should be noted that the "REAC" drop leg panel is available in RTI and non-RTI. It is also compatible with all G-Code's modular holsters so there are a range of different levels of retention available.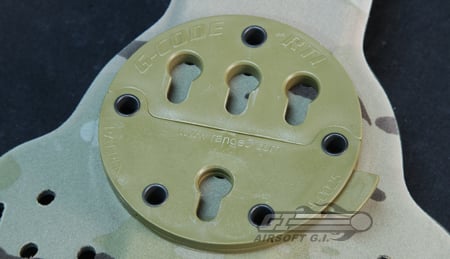 I would not go so far as to say the G-Code "REAC" Drop Leg Holsters are perfect. However, their design is certainly more functional and thought out. If you are in the market for a Kydex drop leg holster seriously consider the G-Code.
Best Regards,
Phantom
P.S. The majority of the pictures in this article are of the "REAC" drop leg panel only without the holster as the features I discuss involve mostly the panel.