NSW MP7A1 Parts List
Recently I have been intrigued by the MP7A1 in use by the Navy SEALs. I set out to make a parts list for a airsoft replica NSW (Navy Special Warfare) MP7A1. The optic they use does not appear to be consistent but appears to be a smaller red dot of some make. Also, their MP7A1s are often seen with a Dark Earth PEQ15A and suppressor. I have included a couple reference pics along with a parts list below.
Reference Pics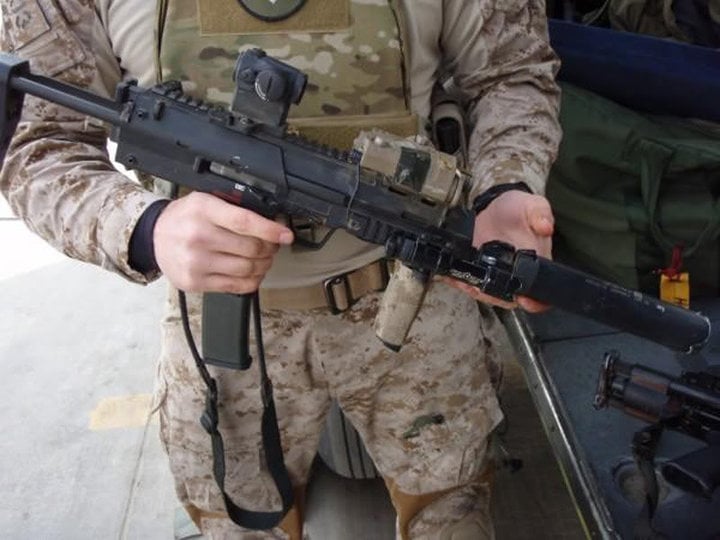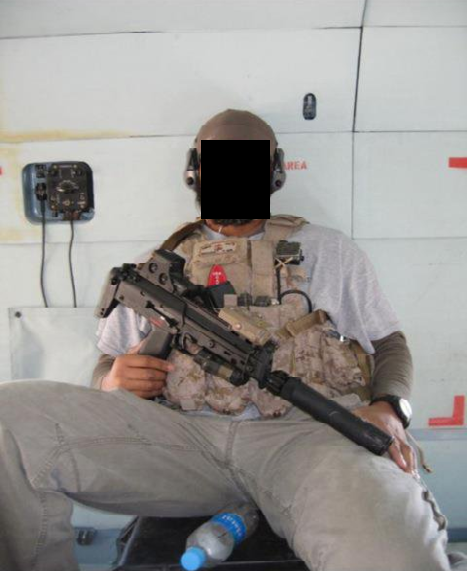 My Parts List
Umarex H&K MP7 (by KWA) Airsoft Gun
KWA Threaded Barrel Adapter for Umarex H&K MP7 (12-14mm)
Madbull SureFire 6.72″ Quick Detach Barrel Extension
B-2 Mini Red Dot w/ QD Riser Mount
Dark Earth PEQ 15
The MP7s pictured above do not have a Surefire Suppressor attached of course. However, the "locking mechanisms" of each model look similar.
Best Regards,
Phantom
P.S. I am working on getting an airsoft replica of the suppressor pictured to be carried at Airsoft G.I. and I will advise if they become available.