Top Airsoft Snipers 2019

What Are The Top Snipers in Airsoft For 2019?
We get asked every day about the best types of snipers for airsoft. Every year we see new releases. Why not combine the two into an annual list of the best guns to hit the market in 2019?
Let's take a journey through our top 5 Airsoft Sniper rifles available in 2019! If you'd like to pick one of these up for yourself, make sure you check out Airsoft GI by clicking HERE.
Modify USR150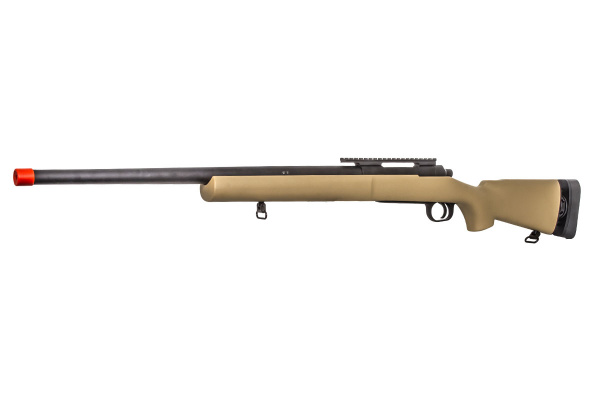 The Modify USR150 is a legendary Sniper Rifle option on the market in 2019. It's basically built and ready to go out of the box, one of it's key selling points. It features high end construction, a pretty easy bolt pull and massive power! This rifle clocks in at around 500 FPS with ease, but you'd never know it trying to yank on the bolt handle because it is so smooth. This gun truly is a one-and-done-slap-a-scope-on-it-and-send-it type of rifle!
Amoeba Striker AS01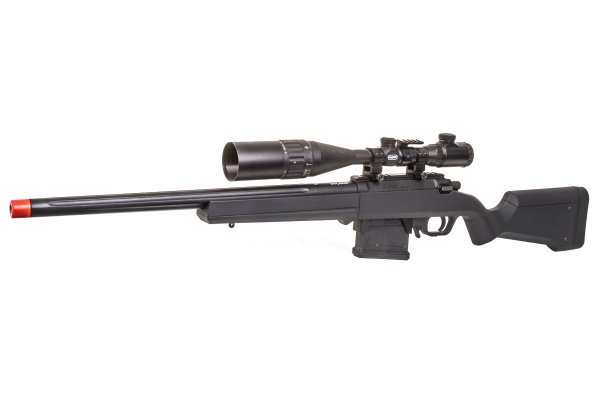 The Amoeba Striker AS01 by Ares and Elite Force made our pick for one of the top guns overall in 2019. It is lightweight, incredibly modular and not very expensive. It costs less than $200, hits in the DMR velocity range for most fields out of the box and is reliable to boot. This gun has infinite possibilities for customization with Ares releasing new parts for it all the time. This means you can use this rifle to truly become a unique long range force to be reckoned with on the airsoft field.
Classic Army SR40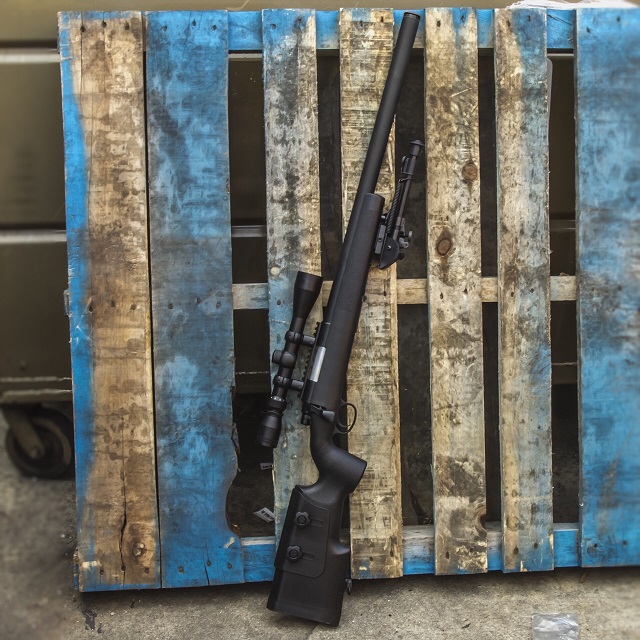 The Classic Army SR40 makes our list because of it's incredible value! You can regularly score this gun for insanely low prices but it doesn't sacrifice quality to get there. While it is not the fully built powerhouse of the previous two rifles, it is capable of taking a bunch of different upgrades to really build this out into a budget friendly formidable blaster. The adjustable cheek riser is a nice touch and the ability to add a suppressor with a muzzle adapter is always welcome!
Echo 1 M28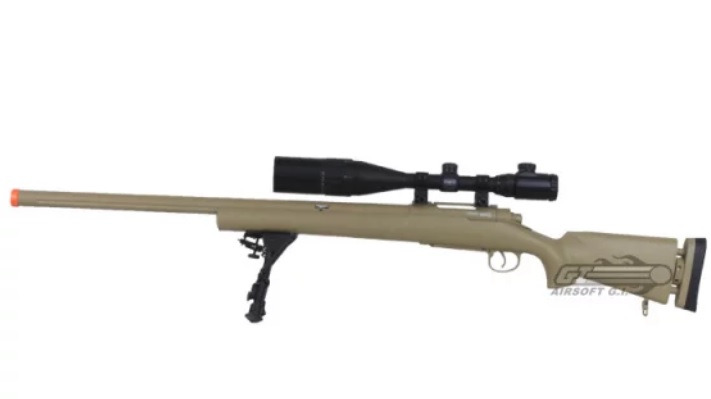 The Echo 1 M28 is one of the older rifles on our list, but it gets to stick around because of the raw power it pumps out! Much like the Modify USR, this rifle hits like a mack truck, and Echo 1 has released a bunch of parts over the years to keep them running. That's why it gets to keep a spot on top rifles list, even though it's not necessarily as new as the others.
JG Bar 10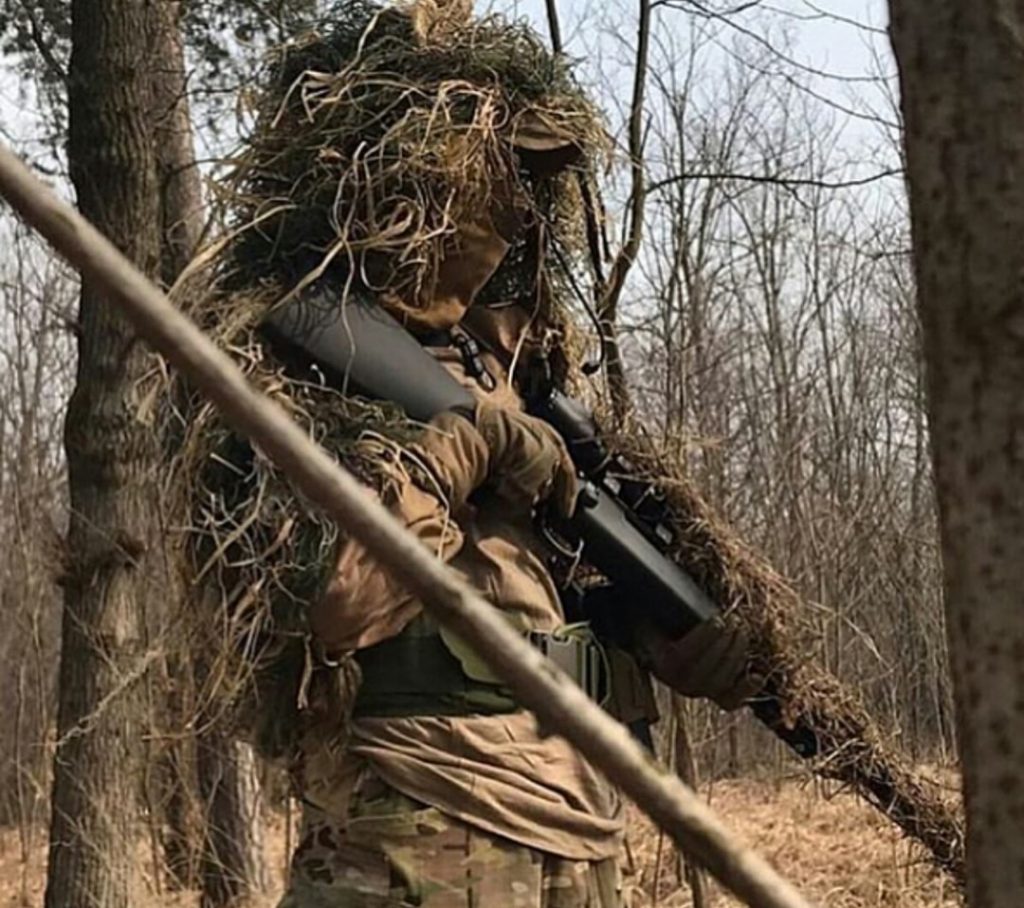 The JG Bar 10 is easily the most ubiquitous rifle on this list. It has been the go to pick for upgraded sniper builds for some time now. While other companies have released updated systems with new ways to reinvent the wheel, the JG rifle and the TM VSR10 that it's a clone of, have been steadily accruing a huge stable of upgrade parts with which to build your ultimate long distance calling card. If you want the best… Accept no substitutes.
The List Has Spoken
That's our top 5 pick for 2019 sniper rifles. If you think we missed an important option for the sniper market, reach out and let us know so we can evaluate it for next year's list. If you want to pick up any of the rifles you saw, head over to Airsoft GI and snag one for yourself!