New Product Spotlight – Revision Extreme Weather Goggles
Everyone is familiar with Revision Military. The Vermont-based, U.S. made brand is known for its high quality ANSI Z.87.1 Rated Optical Protection devices; otherwise known as goggles, sunglasses, and more recently their BATLSKIN project. Revision's reputation as such a high-quality domestic brand would later carry on Revision's Desert Locust Goggles to be the choice for the U.S. Army's standard-issue eye protection, and to this day remains in the same position.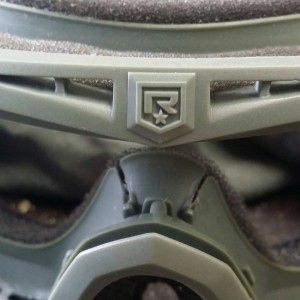 Reputation aside, and all things taken into account (price, lenses, etc), I personally love Revision's goggles. I've taken my goggles onto the range and onto the airsoft field for over 5 years now, with no plan to ever switch to another brand of eye protection. There is simply no other system I find as comfortable nor as well designed as Revision's Desert Locust Goggles because of their fit, their protective ratings, and Revision's dedication to QC and simply creating the best system out there to protect both users in the civilian market as well as on duty with LE/MIL.
Well, many people had heard that Revision Military would be bringing out a thermal lens in Q4 2014/Q1 2015, and I can proudly report that I, in fact, have a set of Revision's Extreme Weather Goggles in my hands. While these goggles haven't strayed from the crazy comfort that the Desert Locust Goggles nearly perfect, Revision has made some welcome changes to these new EW Goggles to ensure they will maintain visibility even in harsh conditions and disruptive environments.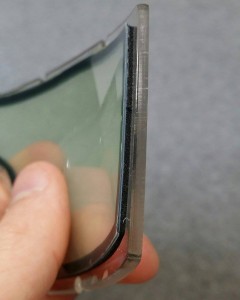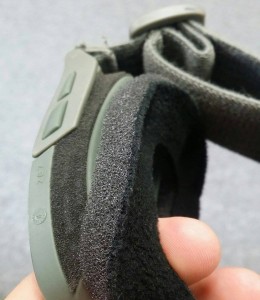 The most interesting feature added is definitely the thermal lens. Maintaining ballistic protection properties while finding a system to prevent fogging in weather like blizzards and tropics is by no means an easy task, but Revision has done so by using a very thin sheet of polycarbonate along with a rubber seal, much like we have seen in most paintball masks that have done the same. This thermal lens addition also still maintains an extremely low profile, rising only about 1mm above the normal lens surface. Second, a felt-lined foam layer has been added to the already godly-comfortable rubber seal, creating a more insulated space when the goggles seal with your face. I can also see this being a huge improvement in climates at which things like sweat and water will make goggles stick to your face without a fabric seal… OUCH.
All in all, these improvements are great for extreme weather, and guys playing out in the Midwest and North-East U.S. will likely find these features an absolute must. For California and desert  climate players, night games just got easier; I cannot tell you how many times my goggles have gone foggy on me on a sub-40 degree night out at Code Red or in Victorville for Op: Lion Claws Night Ops.
– J