New Product Spotlight – Slides with a Bite
If one thing has evolved in the last year within the firearms industry more than anything else, it's been slide customization and frame work. So many companies now have their own way of cutting slides and stippling frames that it's easy to find a company that can make your slide look cool and your frame handle like its glued to your hand. What's not easy to find is a company with work as solid as ATEi guns.
Known first and foremost for their aggressive slide serrations, ATEi guns has a solid reputation for "turning good guns into combat systems". ATEi guns has given JRAK Industries (the same geniuses behind Murder Oil for GBB Pistols) their Official License to begin producing a line of out-of-the-box customized pistols, Available now for Preorder in both Black and Dark Earth/Tan.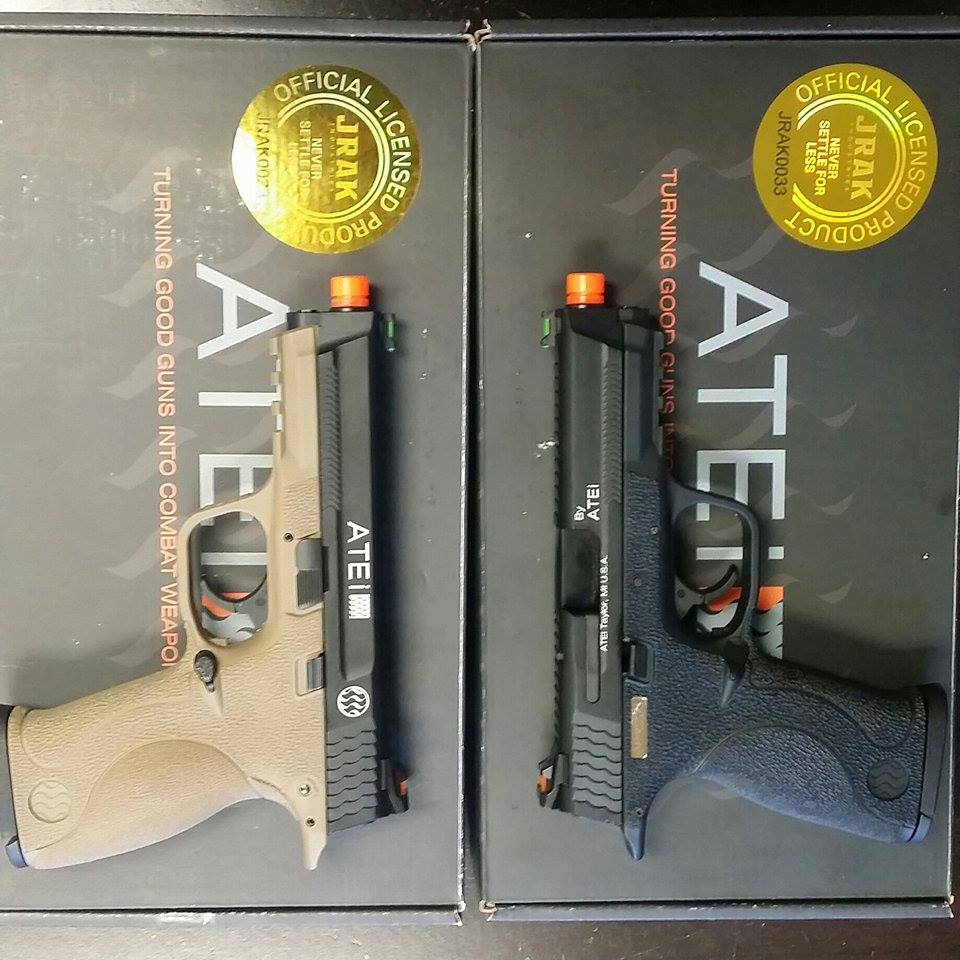 To start off with, these pistol feel crisp. The first thing I noticed about the function of the gun was that the slide returns to battery very quickly. Even though you would expect that to mean that the slide is extremely light (like the Tokyo Marui's plastic slides), the whole gun jolts as the slide rams home with a very satisfying CLACK!
The second thing is that the trigger breaks cleanly and has a distinct reset which will never leave you guessing whether or not you are ready to fire again.
The Third feature is the trademark that comes with the name; of course the most obvious features of this gun are external. Being the ATEi is known for their slide work, the slide serrations show a high level of attention to detail, with every place important to the manipulation of the handgun fully covered in deep serrations. In addition to that, JRAK has gone the extra mile to create a mold that has out-of-the-box stippling which makes the gun feel like it just got back from a plastic surgeon with a soldering iron; this creates a pistol that doesn't feel like your standard issue soap-bar-slippery polymer-framed handgun (say that three times fast).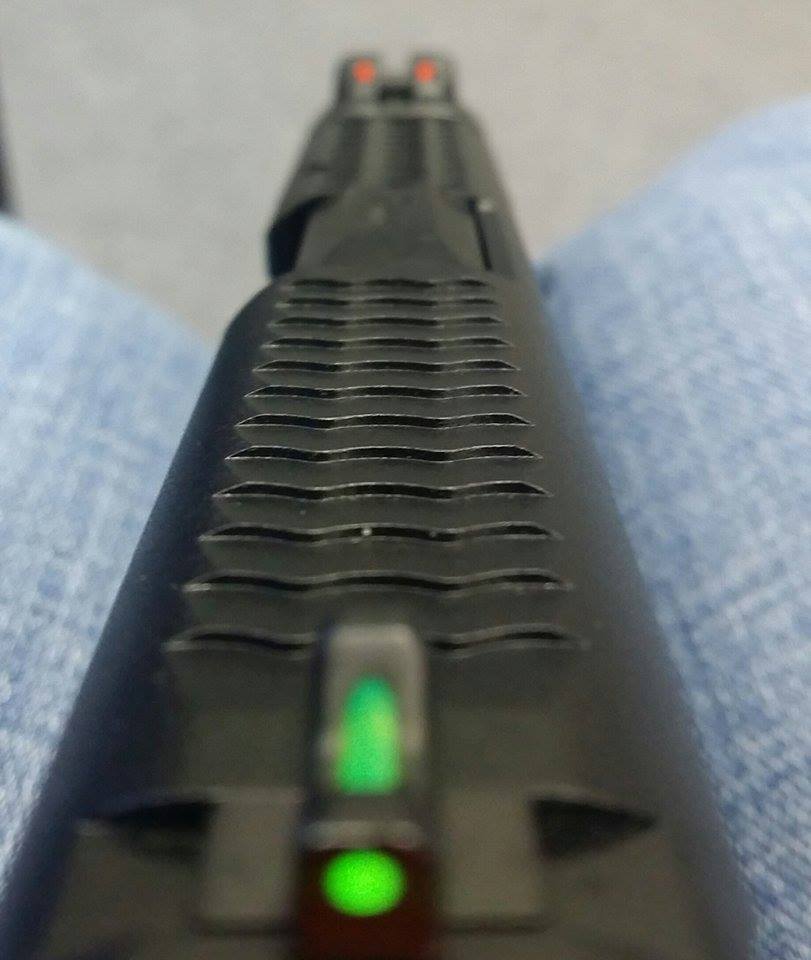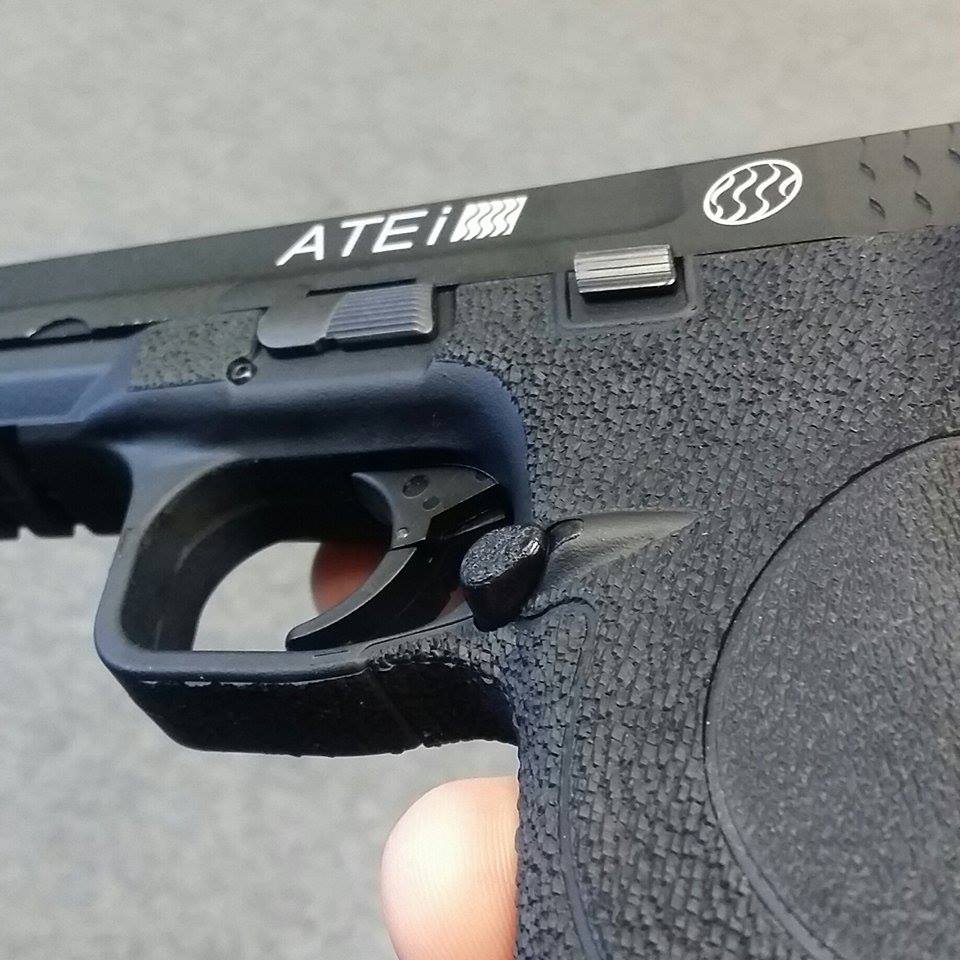 The final thing that I think is really worth going into depth on is the fiber optic iron sights. JRAK went above and beyond the standard white three-dot sights that we find on so many modern pistol designs, and included two-color fiber optic dot sights on their Combat Pistols. These sights are bright, easy to use, and very much a welcome addition to any GBB Pistol out of the box.
In conclusion, the JRAK Combat Pistol Series present a welcome change to the airsoft market. Hopefully other brands will follow in their footsteps, including phenomenal features for every gun out of the box, and seeking out brands which have more than earned recognition in the world of airsoft being used as both training tools and recreational toys.
– J.