Booligan from Airsoft Retreat Reviews the KWA KZ75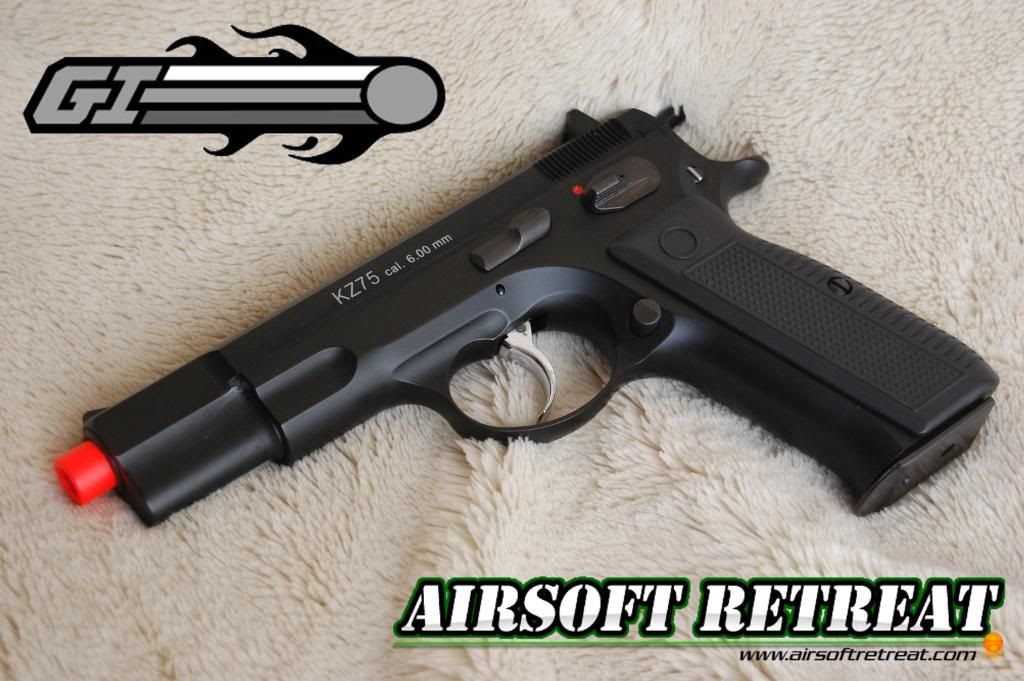 Introduction
KWA is regarded as one of the finest manufacturers of GBB pistols today, and they continue to produce new and unique models using their NS2 operating system. The KZ75 is one of these new models, featuring full metal externals with a few exceptions, and a powerful, yet very efficient gas system. I will discuss all of the various aspects of this pistol in this review!
Ordering:
I obtained this pistol from Airsoft GI for the purpose of writing this review. It is currently available HERE, priced at $165, with additional magazines located HERE, priced at $40. This price is on par with KWA's latest offerings using the NS2 system. I received the pistol a few days after it was ordered, using Airsoft GI's UPS ground shipping. It survived shipping just fine, they even included an ASGI t-shirt in the package!
First impressions/Packaging:
The KZ75 comes packaged in a black KWA box, with a sticker on the side indicating the model held within. The box has a styrofoam liner, which doesn't look like it was specifically molded to fit the KZ, however, it holds it securely enough, and it got to me without any damage. My first impressions upon looking at the pistol was that KWA outdid themselves on this one, and that this unique gun was certainly a pleasant change of pace from the sea of Glocks and 1911s out there.