Best High End AEG? We Have Some Contenders
A competitively priced, high end AEG used to mean a $500 price tag and up with modification still needed to achieve the desired results. This was back when rail systems hadn't fully caught on, however. Back when Airsoft in the U.S. was still fairly young. As time continued to press forward, we saw many companies rise to the demand of the players from around the globe and prices begin to get lower as components and capabilities began to sync up at an impressive level.
The Contenders:
There are many incredible brands out there that make fantastic high end AEGs. Some of note are Krytac, Elite Force, VFC, Classic Army, King Arms, Tokyo Marui, KWA, and G&G. As we have progressed, many of these lines have stepped up their game to put out as much technological advancement in to their series as possible. For now, we are going to cover three of these: Krytac, Elite Force, and Classic Army.

Krytac Series: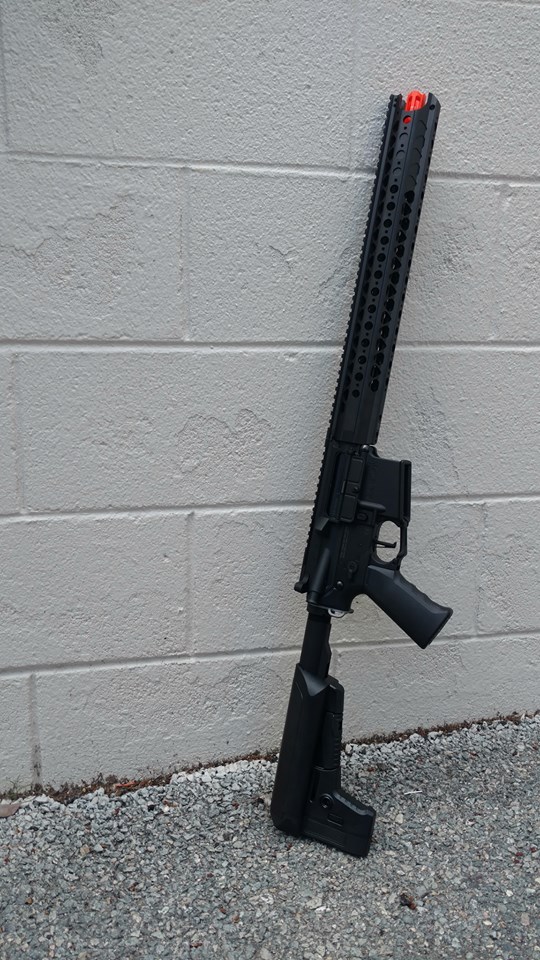 Krytac put their first guns out in 2015 with their PDW, CRB, and SPR. They have since revamped their designs and put out a slightly more ergonomic and more powerful version of all three of those guns and more. For their high end, the LVOA seems to be the supreme. It is the most expensive of the bunch coming in at over $400, but it is a solid choice. The locking hop up with numbers to locate the exact sweet spot for your preferred BB weight is a great touch. Krytac, themselves, even claims that the .30g bbs have demonstrated the best results we have seen for range and accuracy given the stock hop up design. The PDW to the LVOA chrono between 330FPS to 410FPS on a .20g BB and the torque motor and mosfet allow for supreme trigger response and speed when in the field or CQB arena to compliment each different person's playing style.
A few of the perks of Krytacs are as follows:
Aluminum Alloy Receivers
8mm Ball Bearing Bushings
Easy Change Spring System
Cylinder Head with Sorbo Pad
Ambidextrous Fire Sector
Integrated MOSFET
Locking Bolt and Bolt release
Adjustable Rotary Hop-up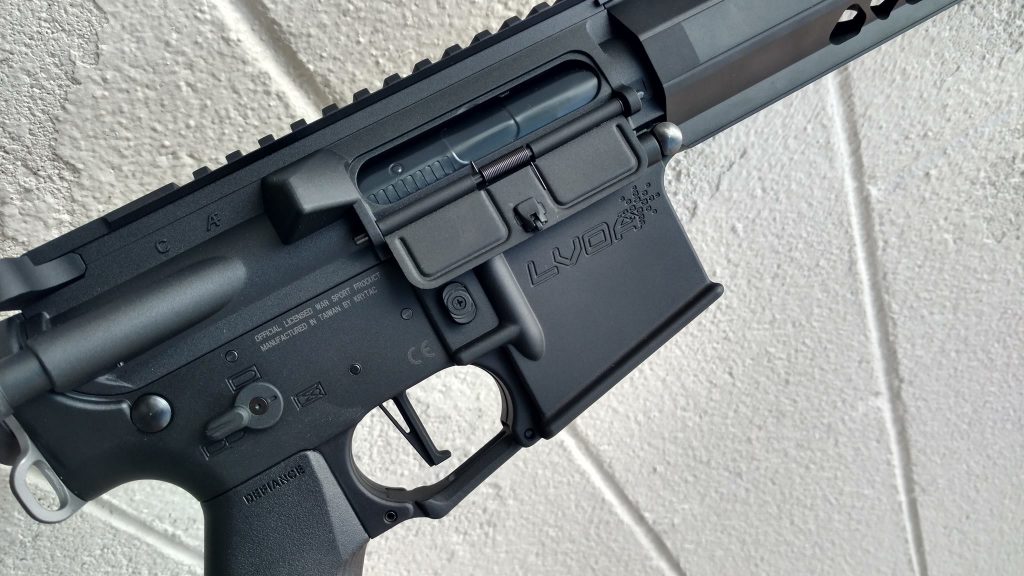 Each Krytac MK2 and LVOA-C or S rifle has the same gearbox, same ambidextrous controls, same grip, same trigger, mosfet and hop up. The barrel lengths may differ, but this mainly has marginal effect on FPS between the different lengths of replicas.
Elite Force Avalon: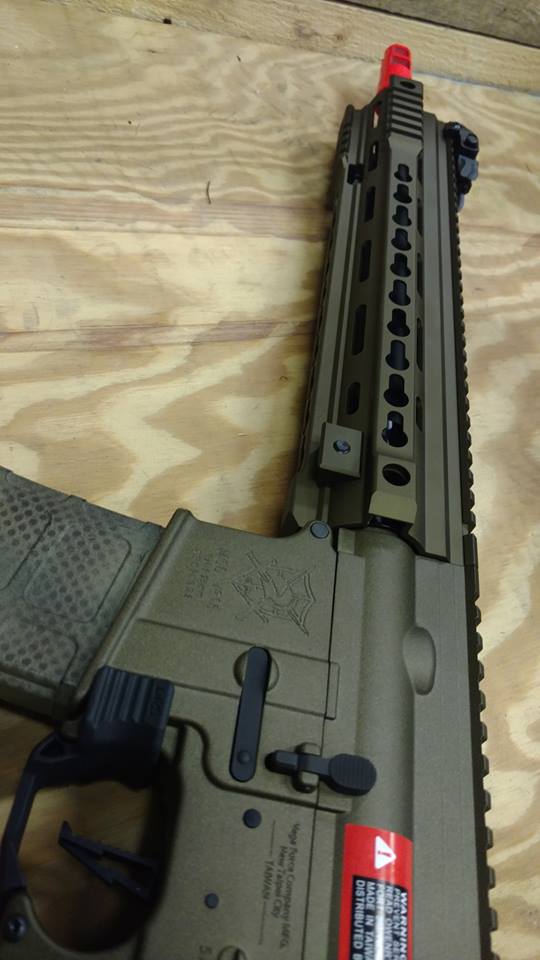 Vega Force Company, or VFC, is not new to the high end AEG world. They have been pumping out some of the best externally built guns that airsoft has seen. At least in the humble opinion of yours truly, here. The newest line of Elite Force Avalons is no exception to that.
The Avalon series of guns is an incredible high end build taking the fantastic parts from previous VFC builds and turning up the dial. The original VFC gearbox was fantastic for being so easily upgraded with complex mosfets, high tolerance gears, durable pistons, etc. Now, these new Avalons have the tried and true 16:1 ratio gears allowing quicker turnover and higher trigger response for the motor, a pre-installed mosfet to better direct electrical flow, a quick change spring design and reinforced tappet plate and piston over previous VFC gearboxes.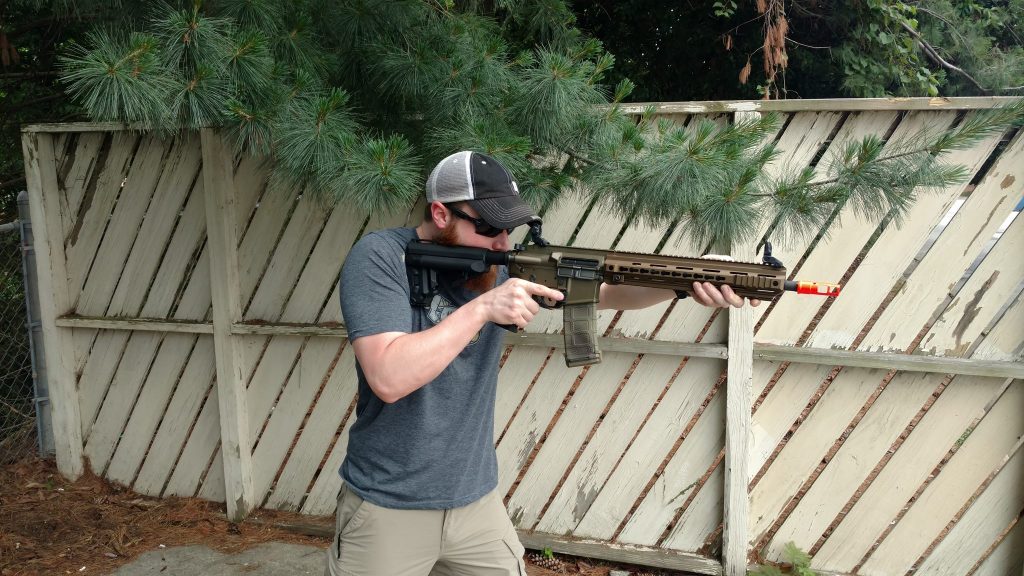 The Classic Army Nemesis: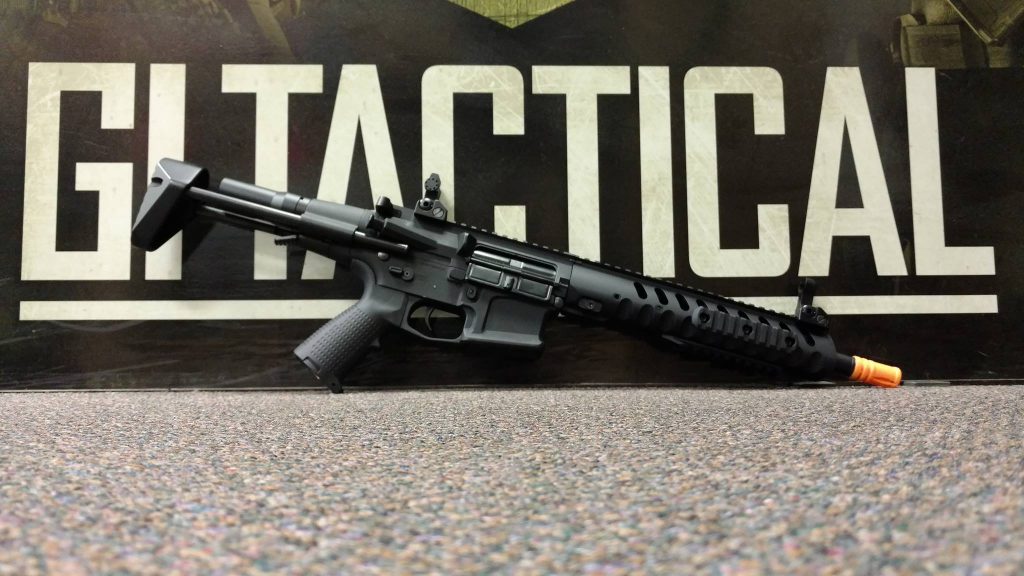 Classic Army was a big player in the early years of airsoft. Based out of Hong Kong, they were one of the first and premier builders of airsoft guns right along with Tokyo Marui and Olympic Arms / ICS. Over the years Classic Army was slow to update their designs and drifted in to the middle of the pack of Airsoft Guns.
Then 2016 hit and Classic Army dropped the Scarab as their new high end AEG. These guns came with monolithic, CNC receivers with keymod rails, high-tech electronic trigger units to change between burst, full, and semi-auto fire. The guns took off. Classic Army wasn't done there. By 2017, the Nemesis series was released with more flair. These guns featured billet receivers styled like M4s rather than built around a separate, but similar platform. The ETU (Electronic Trigger Unit) was upgraded and improved. Battery housing and wiring was changed to be more accommodating. Even further, every Classic Army Nemesis gun ships with a high quality metal hop up chamber vs many other brands polymer or plastic and Classic Army installs tightbore barrels in every gun for that added advantage.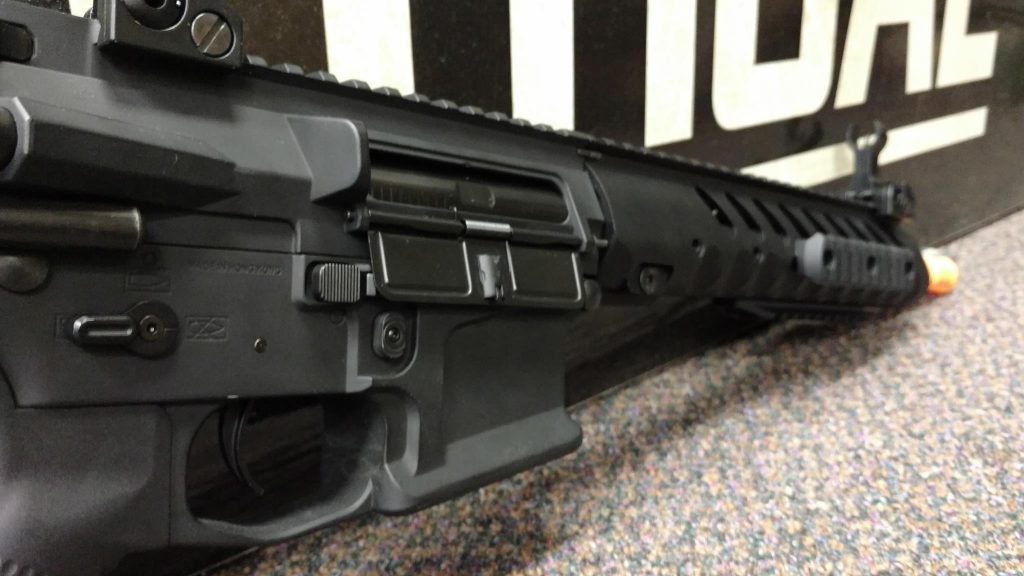 Each one of these models has a lot stacked in their favor. They all share many of the same attributes, but are bundled differently. And there are still many other brands that are built just as well to really drive the player's game up to a new level.
[Airsoft GI]
http://www.airsoftgi.com/index.php
[Check out our New Products here:]
http://www.airsoftgi.com/new_products.php
[Visit our selection of Airsoft Guns here:]
http://www.airsoftgi.com/Airsoft-Guns-139