Airsoft HiCapa Top Questions
Let's Chat About The Grandaddy of Gas Pistols: The Airsoft HiCapa
We're back with another issue of top questions, this time about the Airsoft Hi-Capa. This pistol is the grand father of gas pistols. It's been around for a long time and is one of the most customizable models you can purchase today. We've compiled all of the the most sought after questions about airsoft Hi-Capas for you below!
Which is better: Green Gas or CO2?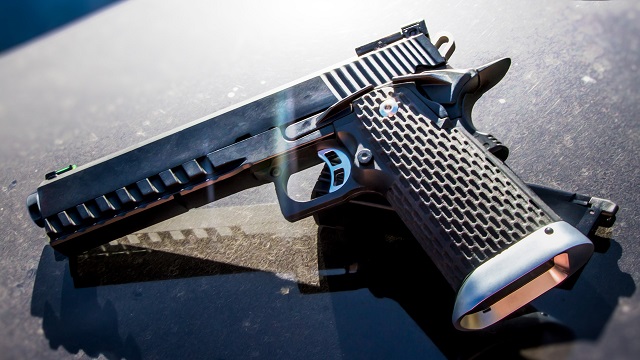 Whichever one works best for your gun is the best choice. Some pistols like the Tokyo Marui models run best on duster gas, due to their construction, while other models can handle green gas better. We recommend you check the specifications on Airsoft GI to make sure that you are using the correct gas for your sidearm. When in doubt, you can always reach out to us and ask as well!
If We had to pick though, get yourself a gun that does both, like the KLI Baba Yaga!
Is The Tokyo Marui 5.1 a worthy sidearm?
Absolutely.
Just be aware of what you are paying for. Most of TM's price tag comes from how exclusive they are to the Japanese market. You can certainly buy a hi-capa that is just as high performance or upgradeable for significantly less money. The  TM model is more of a status symbol than it is the best possible option today, even though it was legendary when it released for a reason.
How Important is it to have a sidearm when you play airsoft?
This depends on where you play.
If you play indoors, your pistol is very often your primary and you definitely need one 100% of the time.
If you play outdoors, your pistol very often will be come a nice thing to have but not a requirement.
For me, I carry one every time I play, but it's something that doesn't get used very often on the outdoor field I play on, D14 Airsoft. It's a "better to have and not need, than need and not have" type of item.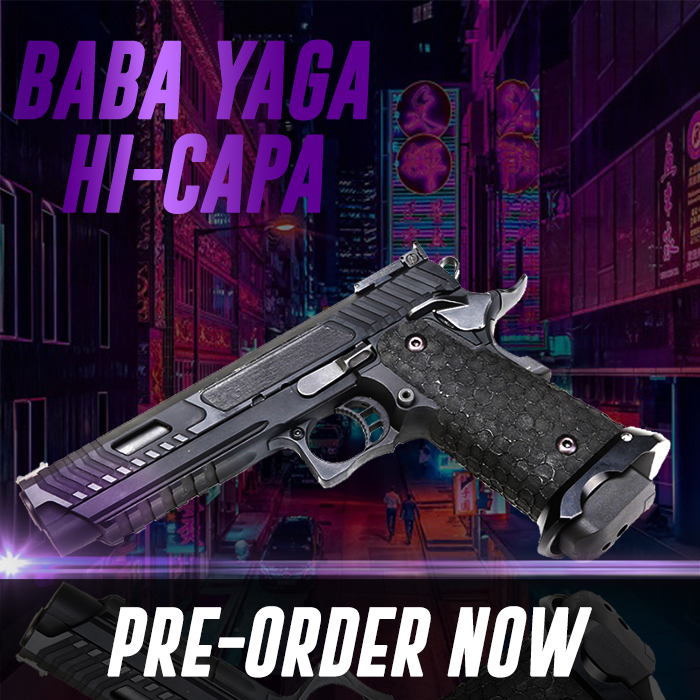 Whats the best Hi Capa you can buy for under $250?
There are a lot of great options for this, so we're just going to list them below:
Who Makes the best Hi-Capa?
There's a quite a few ways to go about this.
On one hand, you'll have the people who say "TM is the best, just get that" and they have a reasonable argument. TM makes great products, but is it the best bang for your buck?
We'd argue that KLI makes a better Hi-capa in terms of performance and build. They are rated for green gas and CO2 out of the box, which TM is not. Full metal construction definitely puts it ahead of the TM model as well. Ultimately, the "best" is subjective, and the one that fits your needs and budget is the best for you.
Hopefully that answers your questions.
If we missed one that you desperately need the answer to, reach out to us on social media and let us know! What topics would you like to see us cover next week?