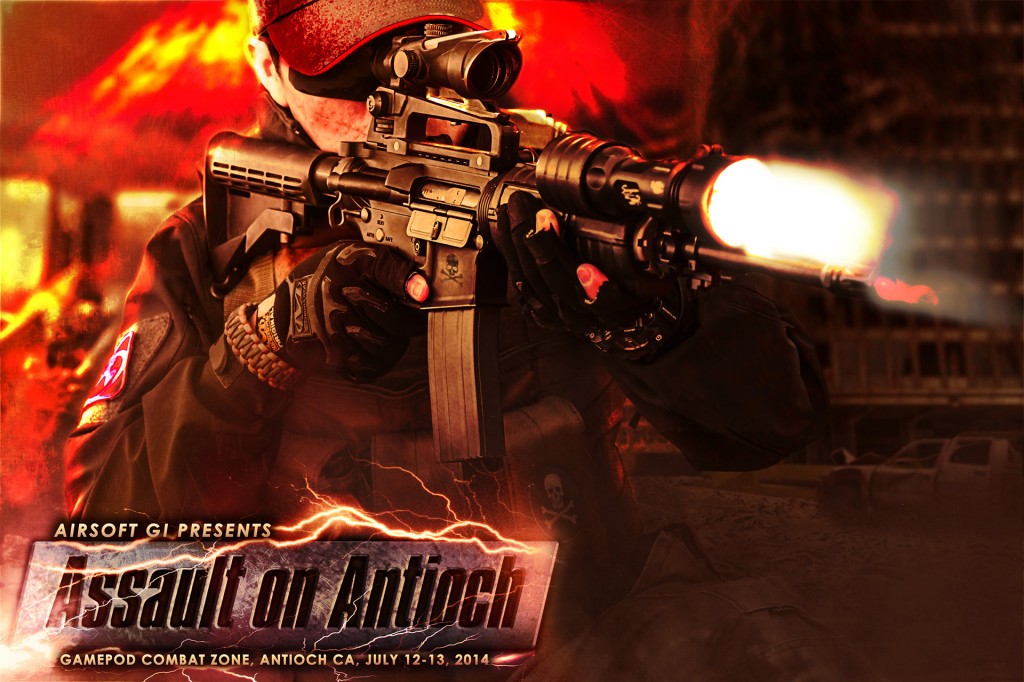 Before I get to the nitty gritty details of how Scenario One of Assault on Antioch went, I would like to thank Spartan Imports for sponsoring the event which made it possible!

You can check them out on Facebook by clicking on the link: Spartan Imports
I think it's best that anyone reading this take a look at the action footage first to get a feel for how the game went as well as how AWESOME Gamepod Combat Zone really is! Since the scenario is themed around the Yellowstone caldera exploding and throwing much of the continental United States into complete anarchy, many of the objectives/scenarios have a post apocalyptic theme. As far as scenario one is concerned here is the list of objectives along with a map of the field:
Primary Objectives: Identify Objective buildings and relay that information to your team's commanders. Objective buildings include the Water Purification Plant, Food Processing Facility, Small Arms Warehouse, and Vehicle Bay. Each building identified is worth 3 points.
Secondary Objectives: Recover Food and water in the form of water bottles and MREs and return them to your teams supply cache. Water bottles are worth 1 point and MREs are worth 2 points.
---