Upgraded LiPo Ready Airsoft Rifle For $110 – Apex Fast Attack Polymer Review
Airsoft is a hobby, and like most hobbies you get what you pay for. Airsoft is by no means an exception. However, once in a while you can find a hidden gem amongst all the expensive products. The polymer fast attack series from Apex come at an affordable price and include some awesome features.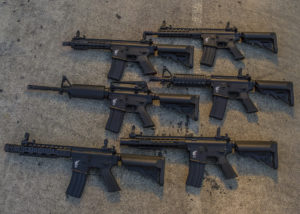 Out of the box you will be receiving one of two variations, a standard M4A1 length barrel or a shortened version with a MK18 length barrel, both featuring a quad picatinny rail system ideal for accessorizing. The majority of the gun externally is built from polymer, making it incredibly lightweight and easier to carry, especially for beginner players. Internally the Fast Attack series will sport a 6.03 tight bore inner barrel and a lipo ready gearbox. Pair this with a quick change spring system and you have yourself an incredibly convenient little BB Gat.

While features such as tight bore barrels, qc spring systems and even mosfets are becoming more and more of a common sight in "beginner" AEGs, the price tag for the poly-bodied Apex rifles is a standout for sure. At $110-$120, you really can't go wrong. If you're a more experienced player looking for a new project then the Apex polymer models will serve as a low cost and convenient platform.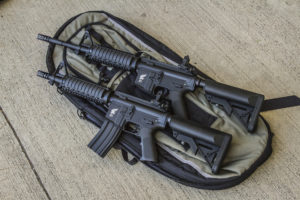 No matter which way you slice it, the Apex Fast Attack is definitely worth a second glance.