Transform Your Rig: Shellback Tactical Gear and TAG Kangaroo Pouches
As the years fly by in my career playing airsoft, there are a few things in the airsoft world that are real milestones for me. Some of my own personal airsoft milestones are gun-related, like when $50 spring tri-shot shotguns exploded onto the market (my original Tokyo Marui model cost around $250!) and some of them are gear related, like recently when Josh (PrEditor 1) purchased a Pantac RRV to go with his Pantac Mod Vest and it completely transformed the look of his rig as well as incorporating a hydration carrier and a backpack, while not adding much to the overall weight. You can see the RRV add-on hydration carrier and backpack in the photo below.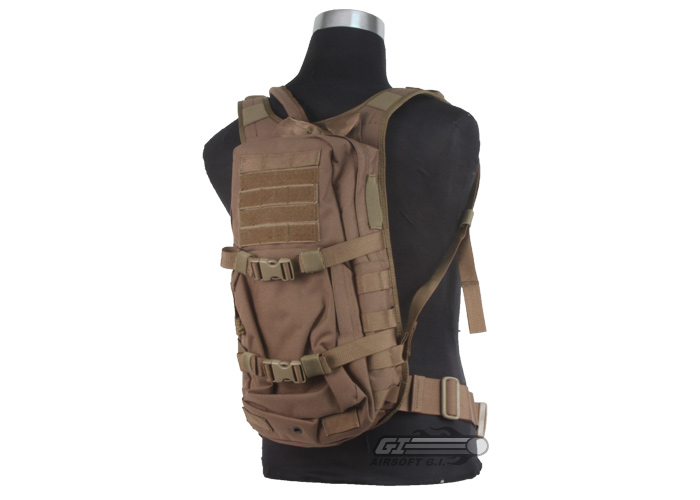 This time, I'm all about these Tactical Assault Gear Banshee Kangaroo Pouches. While the TAG Kangaroo Pouches don't increase the amount of ammo you can carry substantially, they do allow a player to carry additional ammo with an ease of attachment that is only rivaled by, in my mind, G-Code's RTI system.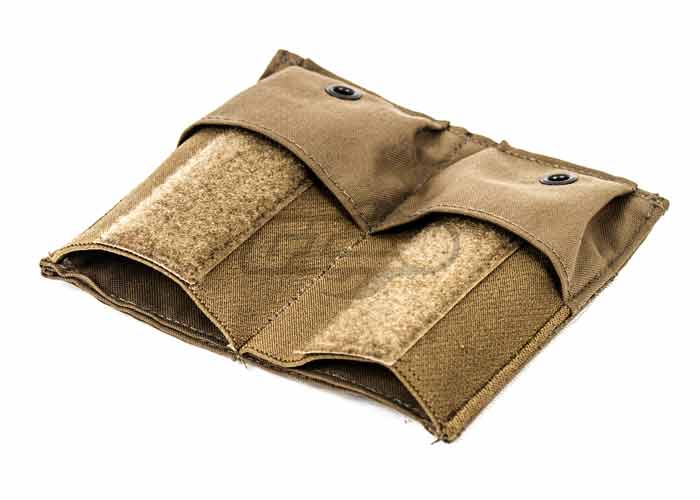 If you are unfamiliar with the TAG Banshee Kangaroo Pouches that we carry, they are two side-by-side single M4-style mag pouches that slide into the front Velcro pouch on a Shellback Tactical Banshee Rifle plate carrier. The Banshee Rifle plate carrier is made with a rather large integral front pouch just behind the MOLLE that will allow the user to put disparate items into the pouch that they want secured, as well as allowing the installment of Banshee Kangaroo magazine or zipper pouches. The Kangaroo zipper pouches are also a great buy if you carry snacks, maps, gum or anything else you need readily available and easily accessible on the front of your carrier without having to go through the effort and noise of ripping apart the Velcro to get to it.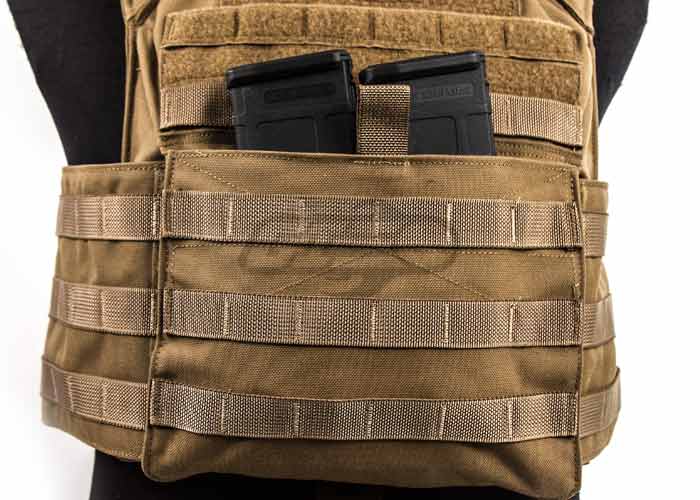 The front pouch on the Shellback Tactical Banshee Rifle plate carrier is an incredibly well thought out and functional feature to have on a PC and the few folks in the marketing department that already have Banshee Rifle plate carriers look and feel pretty full of themselves… I'm talking to you Andrew!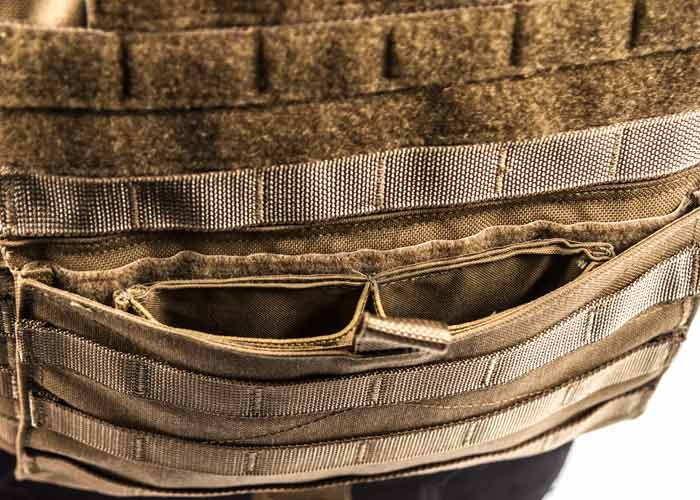 We also just started carrying another set of gear from Shellback Tactical that I think is worth taking a look at, and those are the Shellback Tactical Shoulder Pads for the Banshee plate carrier. (Side Note: You will notice that every piece of gear in these pictures is tan or coyote brown in color, and that is because the vast majority of the gear I wear is either tan or coyote brown. We do carry these products in a variety of colors, including OD/Ranger Green, Black, and Multicam, to name a few.)
Every now and again there is a gun, accessory, or a piece of gear that I know I want but that I'm too lazy to buy right away and the Shellback Tactical Shoulder Pads set is one of those products. I knew I wanted a set after I used my Specter plate carrier at OP Red Storm 3 and, carrying the maximum load that I am wont to carry, the stock shoulder pads started digging into my body rather profusely. After having used Josh's Pantac RRV rig that has the original version of the Shellback Tactical Shoulder Pads at Tim VS Bob IV & 4.5, I was 100% sure that those were what I needed to make my plate carrier much more user friendly. When I got back to GITV West I even checked to see if the Shellback Tactical Shoulder Pads would fit on my Specter MPC and THEY DO! Low and behold, a few days ago I went onto Airsoft GI and they had just gone out of stock, CONSARN IT!!!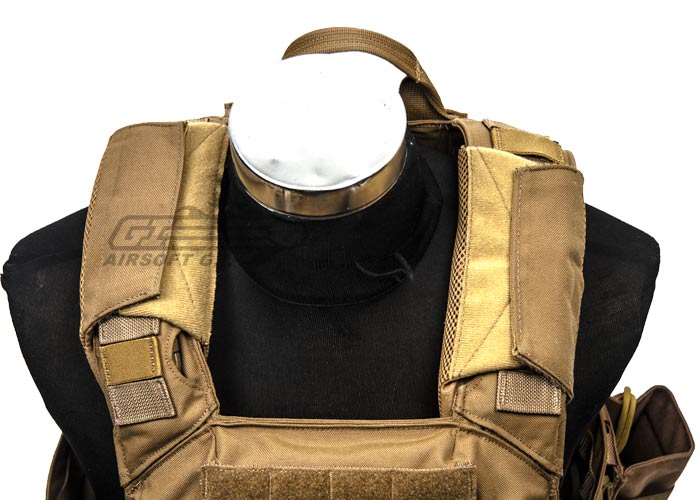 The moral of the story is that if you know you want something and you can afford it, make sure to take advantage of the limited amount of time you have, because some items in the airsoft world take a while to get back in stock. You don't want to be one of those players that talks for months about having the newest and coolest piece of gear and then when it finally comes out you have to explain to your friends that you could have bought it but you waited too long before everyone else and their mother had purchased it.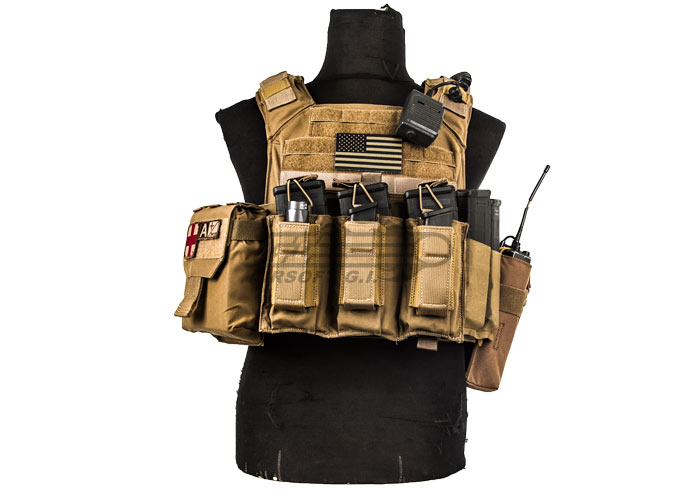 In summation, I really like a lot of the products that we are now carrying from Tactical Assault Gear as well as Shellback Tactical and I'm even planning on purchasing the tan shoulder pads as soon as they come back in stock. I even feel forced to admit that a tricked out Shellback Tactical Banshee Rifle plate carrier looks legit as all hell, which is why I included a photo of Andrew from our marketing department wearing one right before we all went out to play!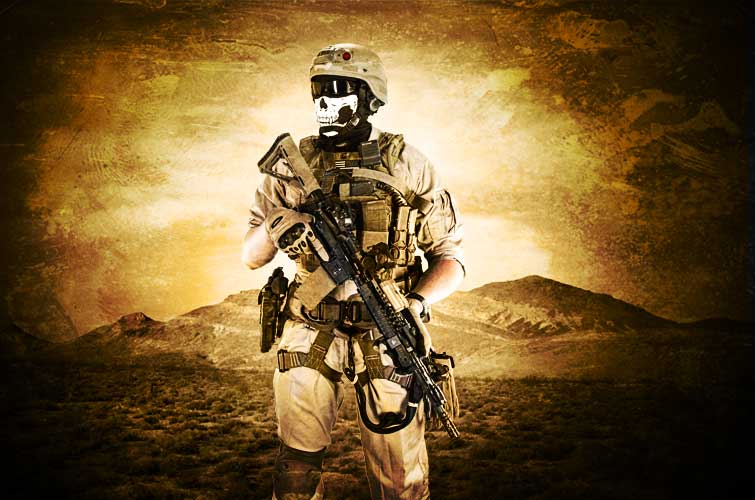 Too bad I just got an MPC from Specter Gear, otherwise I'd be all over the Banshee!