Top 5 LCT AEGS for 2020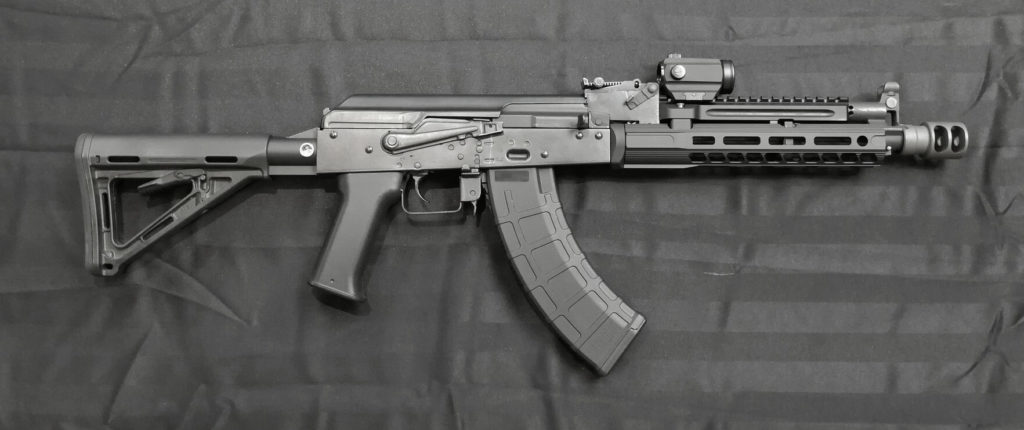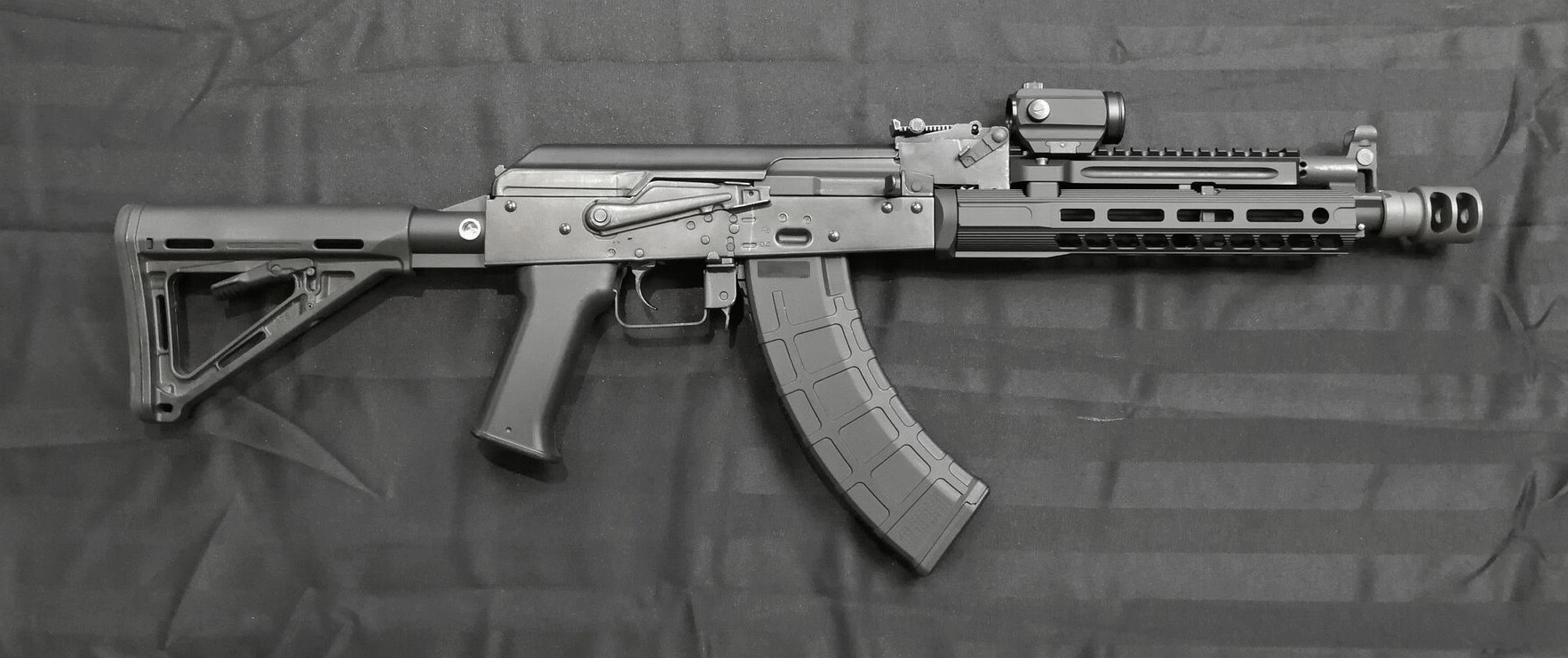 It's 2020. What are some of the best guns from LCT?
LCT has been around for a little while now, but in 2019 established themselves as a dominant force in the airsoft business. They have a reputation for making high quality guns both inside and out. With full metal external builds that rival real steel AK's and some of the highest quality internal parts in a stock rifle, LCT is on fire and set to become one of the biggest manufacturers in 2020. Here are our picks for the Top 5 LCT rifles to keep an eye on in 2020!
5. LCT LR16A3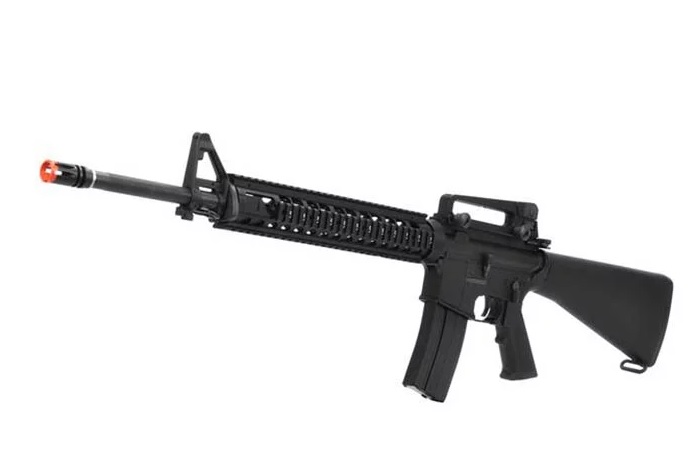 The LCT LR16a3 is unique among most of LCT's offerings because it is an American firearm replica. While most of LCT's lineup is RUSFOR pattern guns built for getting cheeki and also breeki, this rifle stands apart as a high quality option for the NATO kids.
It features a full 20 inch outer barrel, quad rail hand guard, full stock and removable carry handle, which makes this an A4 model replica perfect for those USMC load outs and other early GWOT style kits.
The  M16 from LCT also has the heft you expect from such a realistic recreation, giving your game play unparalleled realism as you traverse the field. Coupled with this gun's sheer size, it's the perfect option for kitting out as a marksman's rifle and laying waste to the opposing team from afar.
4. LCT LC-3A3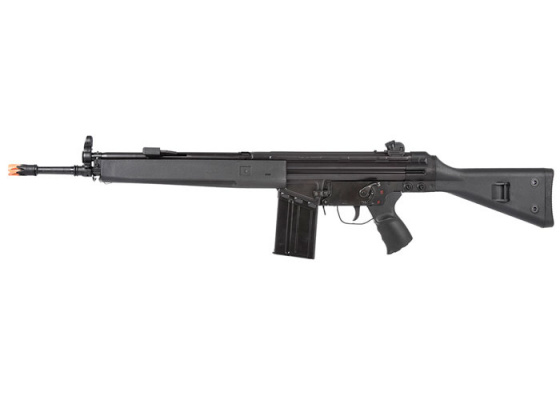 The LCT LC-3A3 takes us from new school NATO to old school really quick for our number four pick. This gun again features more of LCT's incredible construction outside and a sturdy and reliable gearbox on the inside.
This gun earned our number 4 spot for again being another non-AK replica, but also for the smorgasbord of parts that LCT has available for it. You can convert this gun to a tacticool battle rifle ready for your near-future milsim, or convert to some of the more traditional colors of furniture if you so choose. The possibilities are endless, and roller-block style rifles never go out of style!
3. LCT PKP

The LCT PKP Light Machine gun earns the number three spot on our list as the only LMG variant to grace this list. It's beefy coming in at 22 pounds unloaded before you factor in the entire bottle of BB's you'll be able to fit into the included box magazine. While the price is certainly steep on this behemoth, it is a must for serious Russian kit collectors or milsim teams looking to outfit their team technical vehicle with a quality replica for suppressing fire.
This gun benefits heavily from Airsoft GI's WOMBO COMBO as the free shipping alone knocks a mint off the price of shipping such  a heavy piece. Combined with the 2% rewards back when you buy from Airsoft GI, this gun can kick start your 2020 savings big time!
2. LCT PP-19 Vityaz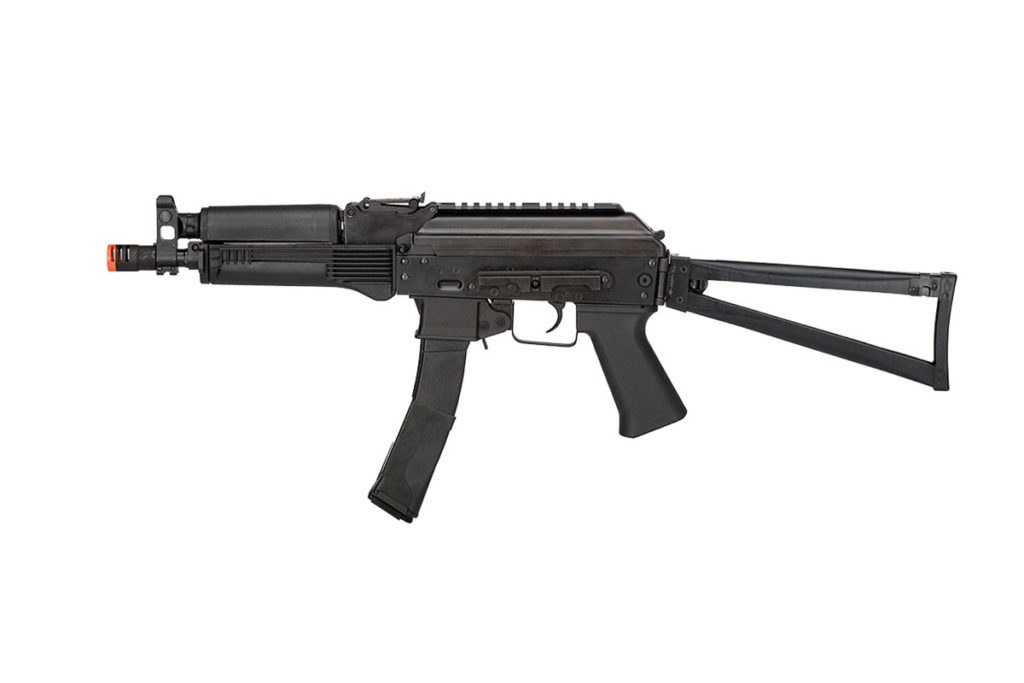 The LCT PP-19 Vityaz marks our SMG choice for this list at the number 2 position. This unique looking blaster takes a 9MM themed spin on the AK74 with a unique stick magazine fed design. The included flip-up railed dust cover makes battery insertion a breeze and the customization options are endless, as it takes most furniture for other airsoft AK style rifles.
With a small spring change, this gun sings as a close quarters option. Decimate your enemies up close, or use this as a sleeper battle rifle prepared for medium range engagements in a small package!
1. The LCT LCK12/LCK15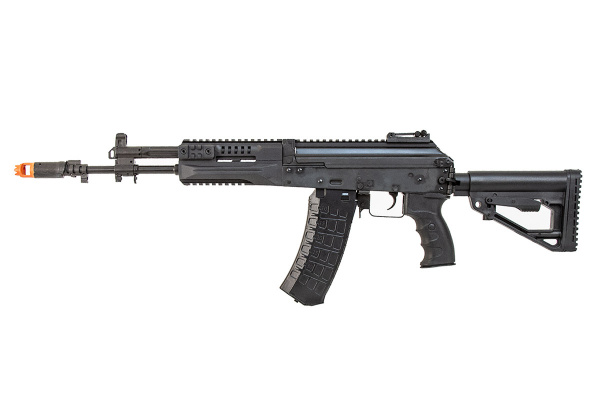 This rifle graced several of last year's top gun lists for good reason. The LCT LCK12 is a fresh take on the AK platform with updates for the modern era. The dust cover is extremely easy to access giving great battery storage. The style is unique and visually identifiable near instantly. The addition of an ergonomic grip and collapsing stock mean this rifle is ready for any shooter!
Coupled with the already stellar LCT performance, this rifle commands a presence on the airsoft field in a way no other LCT rifle does. It is function and form beautifully combined into one package. It is hefty, but not heavy. Functional, but not formless. This is our must have LCT rifle of 2020.
So how do you snag one?
That's easy! Airsoft GI has the best savings deal in the business, the GI WOMBO COMBO. The Airsoft GI Wombo Combo lets you snag free shipping on any order over $89, then use coupon code "2020" to get 10% off, and if that wasn't enough, get 2% rewards back on every purchase so you can keep the savings rolling!
Every one of these guns would make a worthy addition to your arsenal! Use that WOMBO COMBO and save big time!