Top 5 Gas Blowback Airsoft Pistol for less than 150.00 for 2020 – Isaias Pick
In 2019, we saw the release of quite a few new airsoft guns. As such we have come up with a new list of airsoft pistols to consider picking up for the coming year.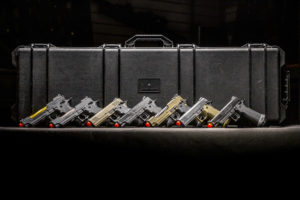 The M17 is one of the newest airsoft pistols to hit the scene and has already left a good impression on players. A strong metal slide, lightweight polymer frame that feels comfortable and natural in the hands definitely make this sidearm a contender. One of the most revered features would be the easy-to-adjust hop-up dial conveniently located underneath the outer barrel, the optic ready slide, and the ability to use both CO2 and Green Gas magazines.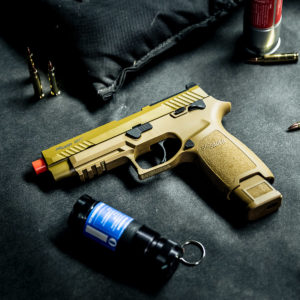 Another great addition to the H&K line from Elite Force is the VP9. This pistol sports an incredibly ergonomic grip, metal slide, picatinny rail, and ambidextrous mag release. A fine addition to anyone's airsoft pistol collection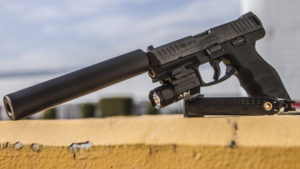 A model that's been around for some time for sure, but it's solid construction and incredibly reliable performance warrants serious consideration. Although not the most upgradeable pistol on the market, the performance out of the box doesn't warrant any type of upgrades. The threads are -14 CCW making it incredibly easy to equip any tpe of muzzle device or tracer units. This CO2 powered pistol is both satisfying to use and an absolute work horse.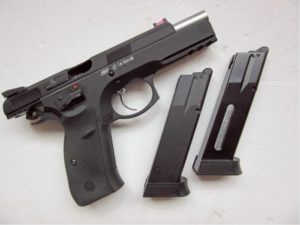 Another model to come from Sig Sauer that had been on a hiatus till recently. This P229 is actually currently being used by the Unite States Coast Guard for training applications, adding to the "cool" factor of this pistol. As a training pistol, the QC for these compact sidearms are quite effective, ensuing each pistol is built properly. Previous existing P229 magazines from KJW will also work with this model, a benefit to be sure. The SIG Sauer Proforce P229 is definitely a solid choice for any players looking for a new sidearms for 2020.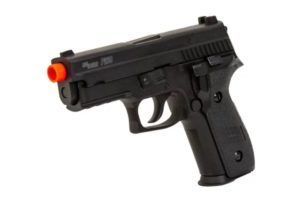 As much as we all know and have praised this pistol to death, it still holds it's spot on this list. Most experienced airsoft players have owned this pistol at one point or another, and its no surprise that this is a common first GBB pistol for many players. The maintenance required to keep this pistol going is actually quite minimal, replacement parts are available in kits sold by most airsoft retailers, and the retail price of $99-$120 makes it a compelling choice for many players. Its reputation for its reliability and satisfying kick are second to none and have solidified it on almost every "Best Airsoft gun" list.