Top 3 Airsoft AEGs Under $150
There are a ton of airsoft guns in this industry. So many models, variations of those models, and variations of variations of those same models. With this kind of variety of it's easy to understand why many newcomers feel overwhelmed and unsure of what to buy. Hopefully this list of the Top 3 Airsoft AEGs under $150 will clear things up and make shopping a little easier.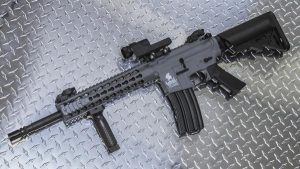 3. G&G Combat Machine GC16 Raider-S M4 Carbine
Ask anyone who's been playing airsoft for a while and they'll tell you that you can't go wrong with a combat machine from G&G. Standard Version 2 gearbox design and compatible with an incredibly large variety of aftermarket parts, upgrading these M4s should be a piece of cake for any half-decent tech. We chose the Raider-S variant of the Combat Machine line because of its FPS, and external features. The FPS is low enough to be used for both indoor and outdoor fields, allowing players to participate at any fields they so choose. The externals are lightweight, making it easy to run and manipulate for longer periods of time, and features a picatinny rail set for customizing.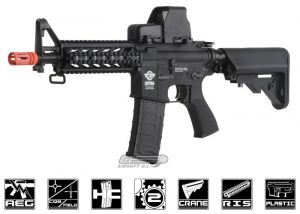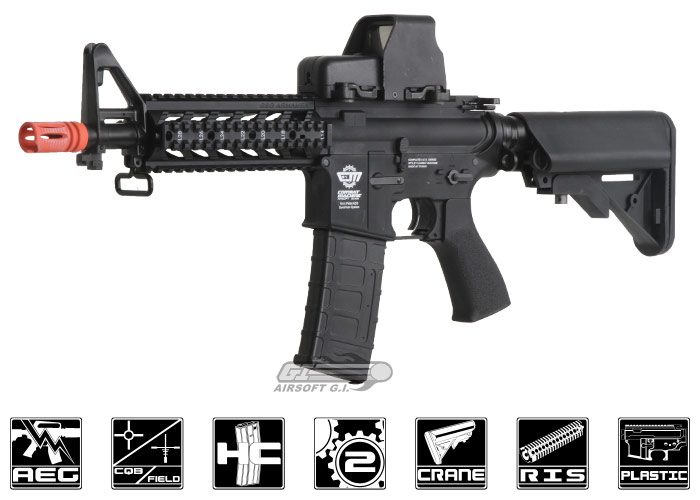 2. Lancer Tactical Enforcer Hybrid Gen 2 Battle Hawk 4" PDW (low fps version)
The Gen 2 series from Lancer Tactical was much needed and felt like a breath of fresh air upon review. Much like the Combat Machines these M4's will be featuring a version 2 gearbox that can be fully upgraded as expected. However, the gen 2 sits apart due to many of the upgrades you'd normally install aftermarket come preinstalled; 6.03 tight bore barrel, mosfet, and a quick-change spring system. All of this for under $150 is a deal no matter how you look at it. The Enforcer Hybrid Battle Hawk was our specific pick due to how popular PDW style rifles have become in recent years. Streamlined metal m-lok rail, lightweight polymer receiver, and a pdw retractable stock make this a CQB monster. The FPS is under 350 to allow for usage in indoor fields however the QC spring system makes upgrading the FPS a breeze.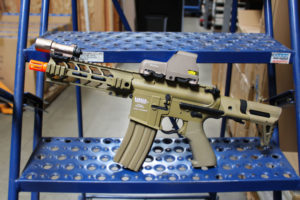 1. Apex Fast Attack CQBR M4 Carbine AEG (polymer)
If you're a new player or a tech looking to work on a new project, odds are you have a budget and want to save as much as possible on the base gun. Luckily the Apex Fast Attack CQBR costs less than most Gen2 Lancers and Combat Machines and offers almost as much. At max retail cost the gun's $110, but its not the price that secured the number one spot, it's what you're getting for that price. Non-proprietary lipo-ready gearbox, 6.03 tight bore barrel, quad rail handguard, QC spring system, and a MK18 length barrel. The gun has a surprisingly fast ROF and according to our techs features a very sturdy gearbox that can hold their own performance-wise against the brands such as Krytac. It's no wonder why we at GI consider this the best AEG for under $150