Long Range For Chump Change: Classic Army SR40 Airsoft Sniper Review

Long Distance On A Short Budget
The Classic Army SR40 airsoft gun has made a name for itself as a staple member of the airsoft sniper rifle market by being a budget friendly BB slinger capable of taking many popular upgrades. It features a style unique to itself that sets it apart from the clones of other VSR compatible rifles that have inundated the market for decades. Let's take a closer look at some of the factors that make the SR40 such a special addition to the airsoft armory!
Appearance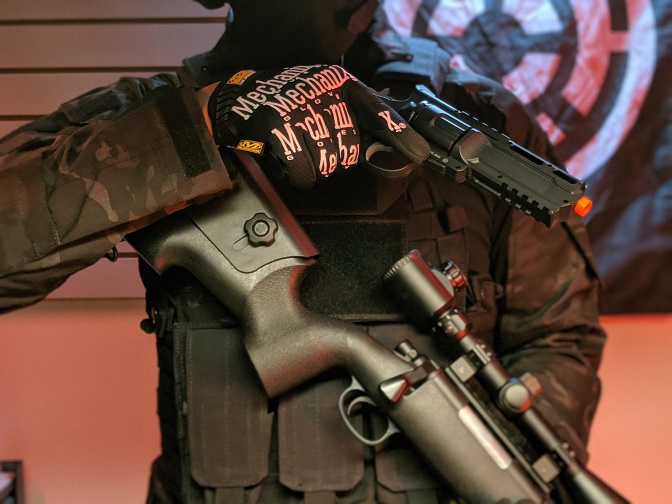 While most bolt action sniper rifles feature some direct parity to the Remington 700 or similar hunting style rifles, the SR40 sets itself apart. It features a thicker "bull" style barrel, the adjustable cheek rest and an easy to use pre-installed picatinny rail.  It may resemble the other rifles in its market, but if you take a closer look you can see the small aesthetic changes that not only serve to look great, but help the rifle function.
The adjustable cheek riser means you can mount whatever kind of optic you'd like, and get a comfortable cheek weld while you shoot. This is especially important as you try to find scopes you can use even with the sometimes bulky eye protection options some players use.
The picatinny rail coming pre-installed removes most of the scope alignment concerns many players will experience with other rifles. This means you can maximize the effect of the sturdy and rugged bull barrel that keeps your inner barrel nice and tightly held in place.
Upgrade Compatibility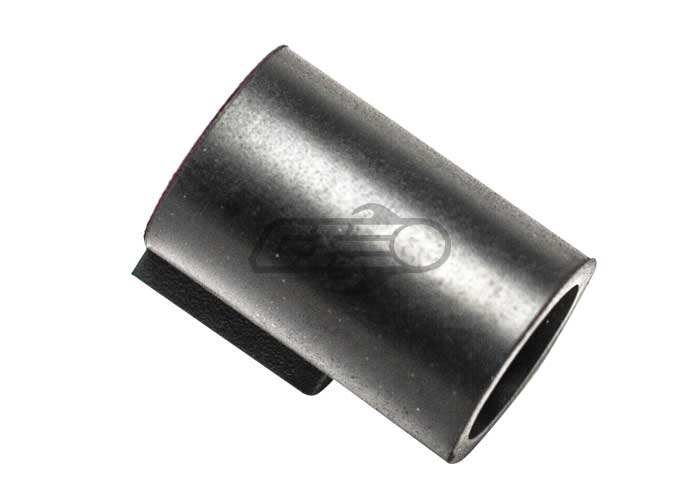 This rifle has awesome options for upgrade parts as well. While its aesthetic differences mean that some parts take some work to fit. Many popular VSR upgrade options can be made to fit in this gun. That means that you can do things like upgrade the trigger, increase or decrease the FPS by changing the main spring, or even increase your accuracy and distance with barrel upgrades.
These are the types of factors you want in a sniper rifle, especially when you are saving so much money on the base model. Customization and tuning is key when building a sniper rifle, and the SR40 delivers.
Price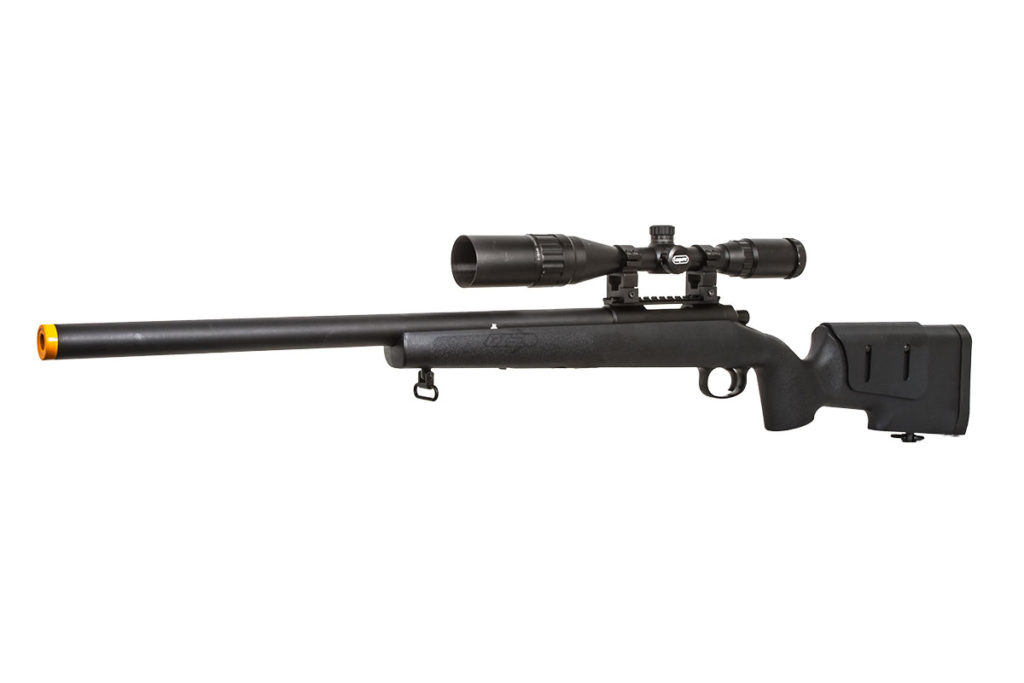 One of the hardest things to justify cost on when you build a sniper rifle for the airsoft field is how much money you'll inevitably spend on a base gun, whose parts you are just going to gut and toss out minute one when you start upgrading. The SR40 keeps the initial buy in down with a low price of $74.99 right now on Airsoft GI's website. This means you have more room in the budget for the upgrades you'll want to install. As an added bonus though, the rifle shoots pretty well out of the box already. It's definitely a capable option for new players or people looking for a good target plinker as well!
Everything You Need, Nothing You Don't
The SR40 is an excellent option for new players, new snipers, or players looking for a reasonably accurate gun on a budget. Do yourself a favor, order one today HERE and check it out for yourself! See what kinds of crazy accuracy you can get out of a gun that costs less than a Benjamin!