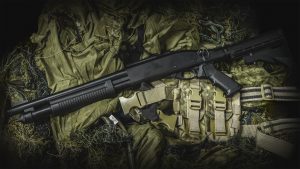 The biggest question on the minds of any airsofter interesed in new JAG Scattergun Airsoft Shotgun has been the same.
"How Far does it shoot?"
Dave from our Texas store took this beauty to the range at D14 Airsoft and took it direct to the source. With the help of a good friend of Dave's, Tony P. (Thanks Dude!) we were able to deduce the effective range of this brand new airsoft option for our loyal readers.
Click Past the Jump to See it in Action! (more…)
---