GHK was founded in 2008 and is currently located in Taiwan. For the past few years, they have been creating high quality high performance airsoft guns and accessories. The GHK G5 is another great addition to their lineup. The upper and lower assembly are manufactured out of a DuPont Polymer Construction.
The durability is at its finest point while decreasing the overall weight compared to a full metal rifle. The monolithic upper rail allows the user to have multiple options when mounting their desired accessory. The slimmer pistol grip and compact design is ideal for the smaller operator. The included lower and side rails allows for multiple accessories to adapt to different environments. The internal mechanisms are designed of a high quality metal for the utmost durability and longevity of the product. The ambidextrous charging handle, fire selector, and magazine release makes this gun ideal for both left and right handed shooters. With the included buffer tube stock adapter, the operator has the opportunity for adding a retractable stock for more comfort and maneuverability. This is an ideal airsoft gun for those looking for a unique and compact platform.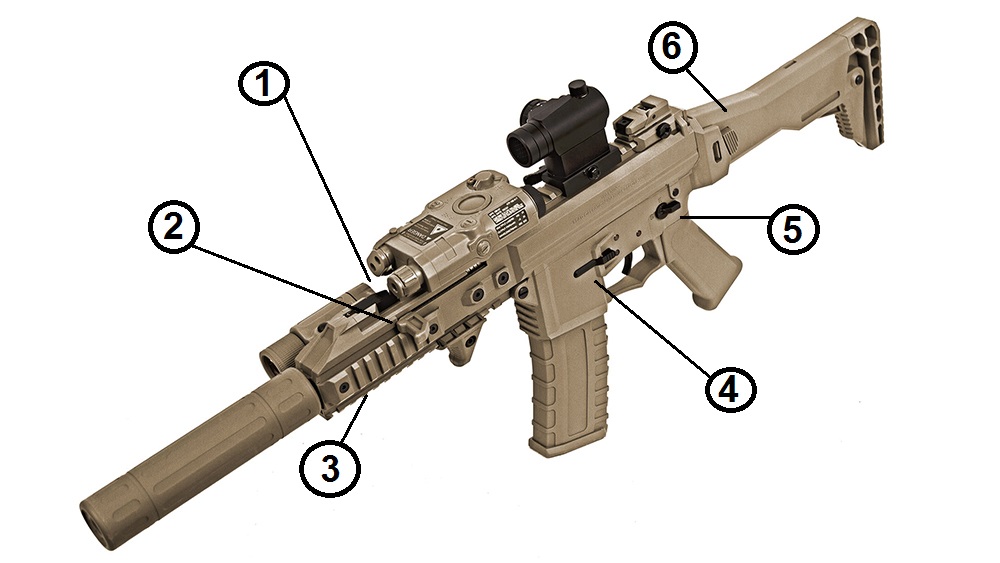 The internals of the G5 are just as impressive as the exterior build. the G5 features a full metal internal construction, with a hard hitting blow back system that lets you know that trigger has been pulled. It has been reported that this gun has the most feedback and recoil than any other gas airsoft rifle currently to date.
Get your GHK G5 Today at www.airsoftgi.com!
---