Smaller Than Your Average – Lancer Tactical Proline Needletail PDW Review
Lancer Tactical Proline Needletail PDW (Low FPS)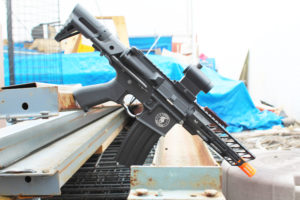 The Lancer Tactical Gen2 series can be called without a doubt, a successful revival of the brand. Upgrades pre-installed, and a much better quality control are just of the much needed components to creating a successful line, and Lancer Tactical realized this. Almost every Gen2 Lancer Tactical is a complete step forward when compared to the older first generation rifles. However if you find yourself stuck deciding which model to invest in, hopefully this overview of the Proline Needletail PDW will help you decide.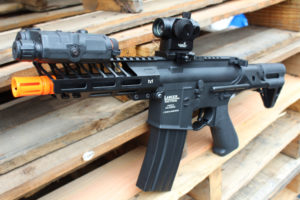 Externally, the Needle tail features a full metal receiver and not a bit of wobble anywhere to be felt. The rail installed is an M-lok metal rail, making it super sleek and low profile. The PDW stock is also of a lower profile design and houses the battery. It must be said that while the Needle tail's PDW stock is not exactly spacious, there are much worse and tighter battery compartments out in the market. Additionally the rifle will sport a flat trigger, definitely attempting to exude an aesthetic of modern tastes.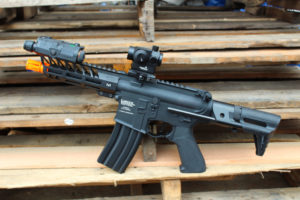 The internals are that of the proline; V2 gearbox that is fully upgradeable, ETU and mosfet, 6.03 tightbore inner barrel, and a quick change spring system. There does exist two variations of this particular model, a common practice for Lancer Tactical. While one of these variations shoots closer to 400 fps, this particular model shoots sub 350. This makes it much more convenient for indoor players as most indoor fields will restrict airsoft guns to fire at no more than 350 fps.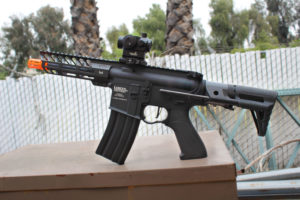 Couple its high quality internals and its sturdy compact external design, this is a definite contender for your next CQB airsoft platform.