GI Tactical Texas Is Here To Help You Reach Airsoft Excellence
Why GI? Because We Put Airsofters First.
We know you have a lot of options when it comes to where you can choose to buy your airsoft goods. In the day an age of online economies, it's never been easier to buy the stuff you need from the comfort of your own home. So why leave the couch and venture into the outdoors to walk into a brick and mortar store to purchase your airsoft equipment?
We firmly believe that Airsoft is a hobby best experienced with friends and like-minded people. and that's who we are at GI Tactical Texas and Airsoft GI. As the biggest and most well-stocked location in the Lone-Star State for airsoft goods and tactical gear for over half a decade, our staff are subject matter experts, friendly faces who just want to help you out, and fellow players first and foremost!
We're your friendly neighborhood local store.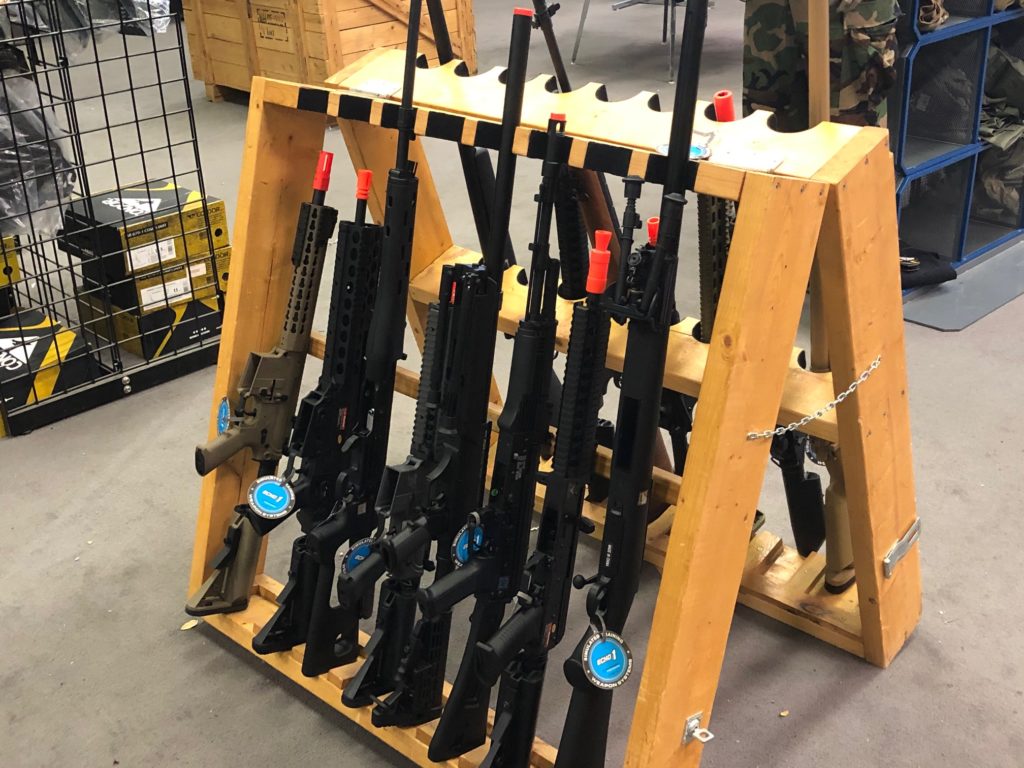 We play in your community, at your local fields every weekend. We go to the same events you do. We help put on big large-scale games to give you more chances to sling plastic. We're planted firmly in the Dallas-Fort Worth Metroplex and want nothing more than to help grow and cultivate the airsoft community in the area. If you ever need advice on which guns to buy, how to fix your broken blaster, or just to talk shop and swap battle stories, we're a short drive away from anywhere in the city. Located right off of Highway 121 in Plano, we're easy to find so you can always get the assistance you need.
We've got a ton of airsoft knowledge.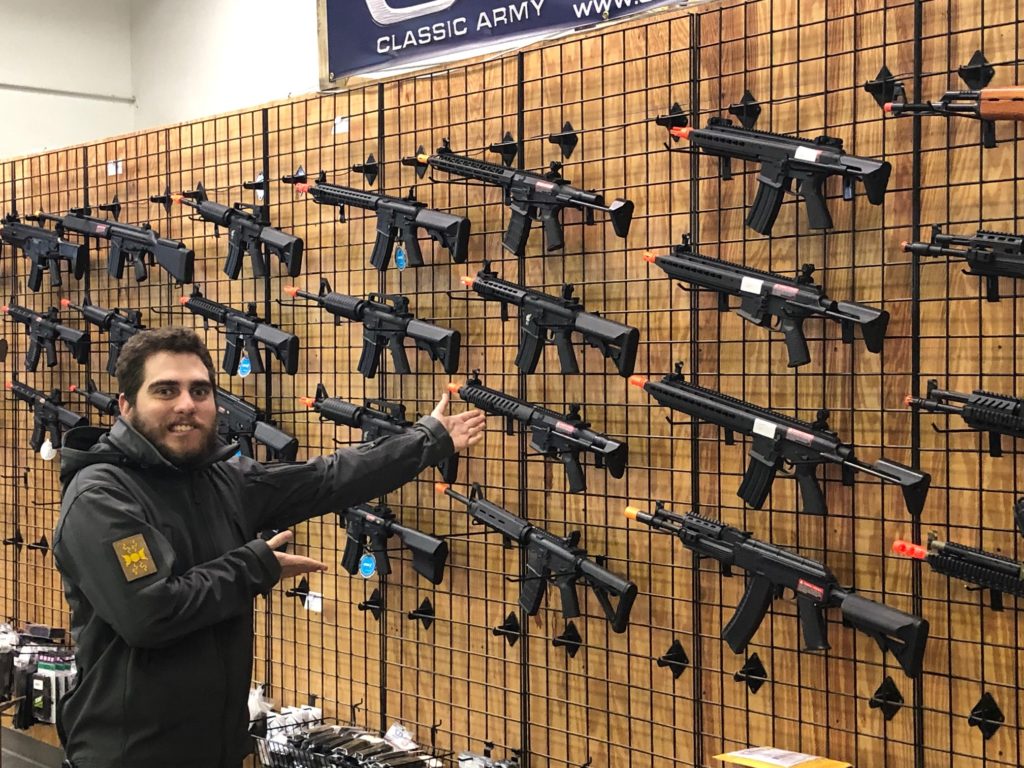 We aren't kidding when we say we're the subject matter experts. Our staff here has a combined over 20 years of airsoft experience, all of it right here in the DFW area. Whether you need to know what guns are best for your given field, or which events are the most fun, we've been there, done that, and want nothing more than to help improve your airsoft experience with our own lessons learned. We all enjoy different types of games, from fast paced CQB to hardcore multi-day MILSIM events. That means whatever you want to know about, whether it's tactics, gear, guns or strategy, we've got you covered on the field and off.
We've got all the products you'll ever need!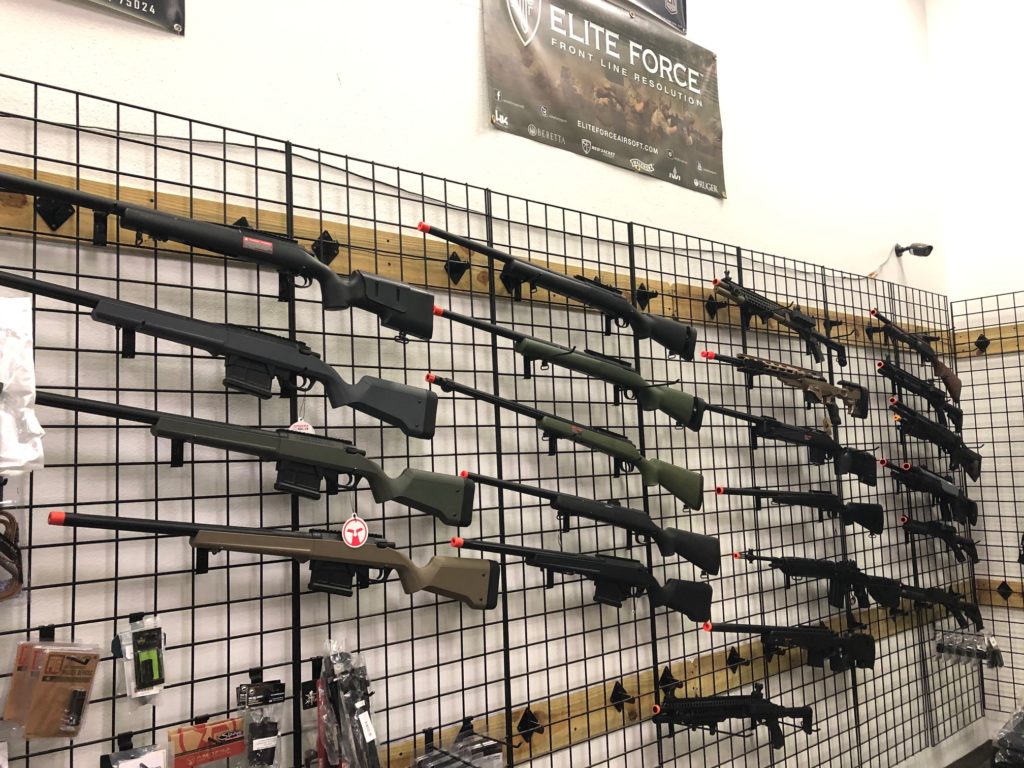 We carry a very diverse selection of airsoft guns, tactical gear, accessories and soft goods to make sure you always have what you need to hit the field.
From trusted and respected brands like Elite Force, Classic Army, Lancer Tactical, and Condor to new comers like Arcturus, Army Armament and KLI we have tons of products to meet your needs!
Our Texas store carries over 150 unique guns curated to cater to the needs of the community. In short, if we think it sucks, we don't put it on our shelves. Stalwart sidearms and reliable rifles adorn our shelves. waiting for you to add them to your arsenal. Our wall of tactical gear takes up almost half the store making sure we have the next vest, pouch, or bag to add to your gear locker.
Did we mention our prices are the best too? We carry the best gear, at the lowest prices. That's the way it should be done, so that's the way we do things here at GI Tactical Texas.
So Why Do We Do What We Do?
In short, we exist to serve our airsoft community. We love nothing more than seeing the attendance numbers at our local fields grow and flourish. We love to see the smiles on our customers faces when they nail that long shot with their new guns. Our goal here at GI Tactical Texas is to grow our community beyond the place it was at when we first opened. Every year, our goal is to do our part to help the community keep getting better and more active, through our retail support and our events that we host.
We want this store to be a hub for the community, to be a place for all of you to gather and engage in the hobby of airsoft with the same passion we show up with every day! That's why you should buy from GI, because like all of you, we're airsofters too!
We'll be here as long as our community keeps supporting us. If you keep helping grow the sport, and supporting us when we help you do the same thing, we can make this airsoft community an amazing place to play and be apart of. We couldn't have gotten this far without our amazing fans, friends, and customers, and we can't wait to see what the next five years brings.
Come check us out at 4720 Hwy 121 #160, in Plano, Texas 75024! We can't wait to share our passion for airsoft with you!