Elite Force 1911 CO2 – Airsoft Pistol Review
The 1911 is one of if not the most widely used pistol designs in the airsoft market. So many models from different manufacturers exist. One, however, would stand tall with a reputation of reliability, simplicity, and affordability. The Elite Force CO2 1911 has been around for several years now and is still one of the top selling items in airsoft and for good reason. Today, we're going to be taking a look at what you're really getting, and whether or not it's a 1911 you want.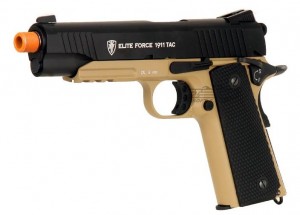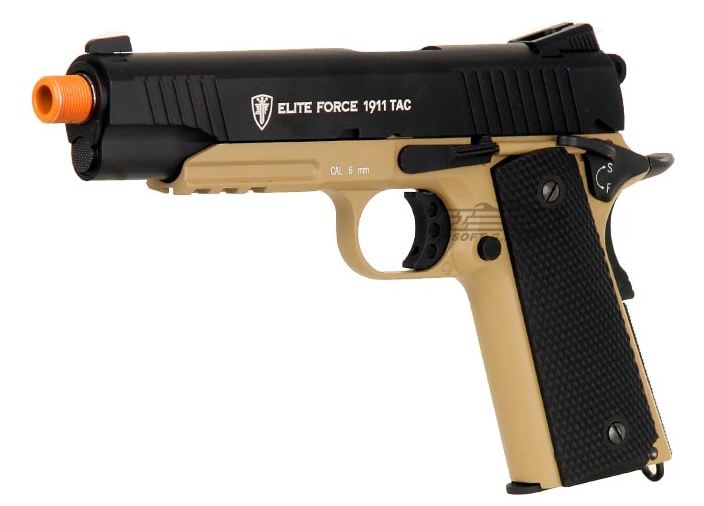 What you get our of the box!

Out of the box you get a solid, full metal 1911. Depending on which variation you buy, you will either receive a 1911 styled after the original 1911A1 design used since the World Wars and even into the Cold War or the Tactical or "Tac" version which sports a lower picatinny rail, upgraded white dot sights, and different textured grips. Both versions will feature 14mm ccw threads on the ends of the outer barrel. The magazine included is a 14 round magazine that is powered by a 12g CO2 cartridge. In addition, an individual allen key required to install the CO2 cartridge in place (don't worry if you lose it, any HEX key set in mm will have the correct size needed)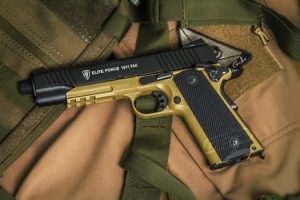 To be, or not to be?
Due to the proprietary CO2 design, there isn't much potential for future internal upgrades. This might not phase too many people starting out as reliability seems to be a deciding factor in purchasing their first set of airsoft equipment. However, a sizable percentage of the airsoft community prefer buying fully upgradable guns as tinkering is something many love to do. The fact that the Elite Force 1911 does not follow the standard Tokyo Marui design may off put some.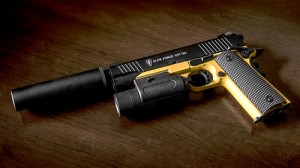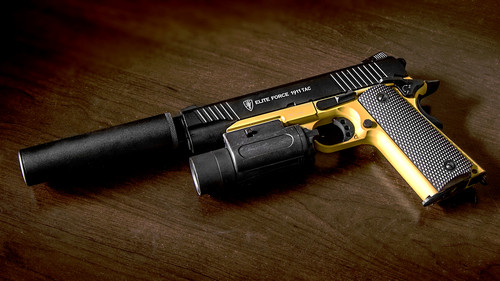 Quality and Affordability!
There is something to be said about it's durability, reliable performance, and price. The CO2 blowback system is much snappier and kicks harder harder compared to standard green gas TM spec 1911s. The metal construction is actually quite sturdy and tough, being able to withstand a few accidental drops or blows and get back to kicking. The standard 1911A1 retails for $99.99 while the Tac retails for $119.95. At these prices, owning a sturdily built sidearm that already outperforms many TM spec green gas pistols in its stock form seems like a good deal. The choice however is completely yours to make.