The second evolution in the Rebel Training Camp: Northern Resistance was centered on 4 newly-constructed destroyable buildings that Gamepod Combat Zone staff had just fabricated in the days leading up to the event. Essentially, they were air cannons filled with pancake mix that could be detonated using two audio cables and a detonator with a single red button. This system could actually be moved around to just about any building in the complex, making search and destroy scenarios almost endlessly variable. In addition, Gamepod staff tested which powder mixes were the easiest to wipe off of gear and found that flour is the worst/hardest to clean off of gear and pancake mix was by far the easiest.
After all, it can be very invigorating to destroy an objective but to have that followed up with powder that is hard to clean off gear can be a frustrating situation. Thankfully, with a little play testing by the Gamepod staff, disaster was averted and a ridiculous new game prop was created!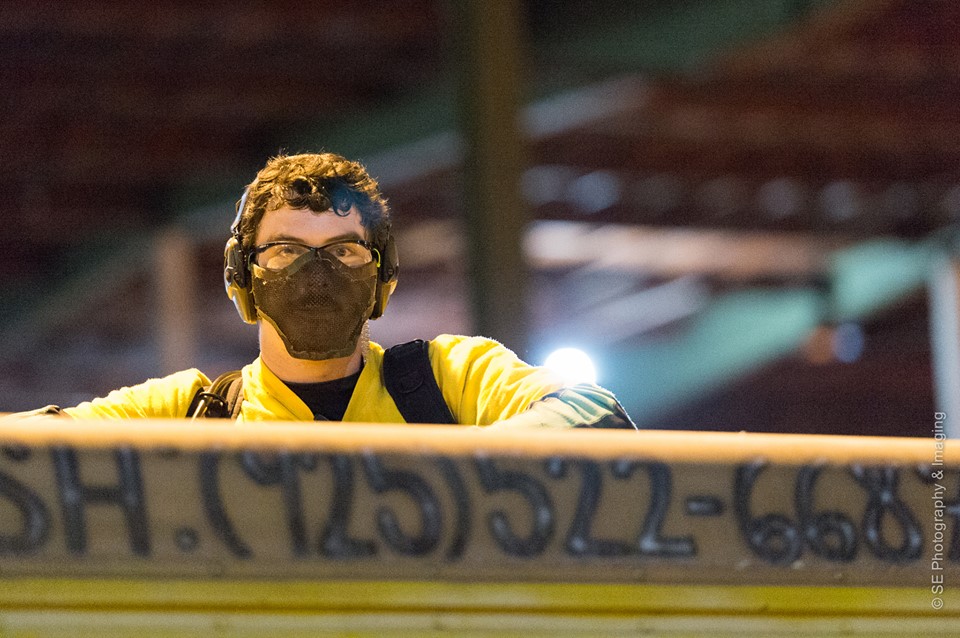 ©2014 Terrence Taylor
So, I'm sure you are wondering what the setup and force dispositions were for this game. Luckily, using MS Paint like a complete champ, I have created a diagram which you can see below that shows my forces' starting position in orange, Josh's forces' starting position in green, as well as the objective buildings for each side marked with an X of the corresponding color. Each team had to destroy their objective buildings as well as prevent the enemy from destroying their own respective buildings. Overall, this was a very fun game with quite a few heart pumping moments, so let's get into how the game went!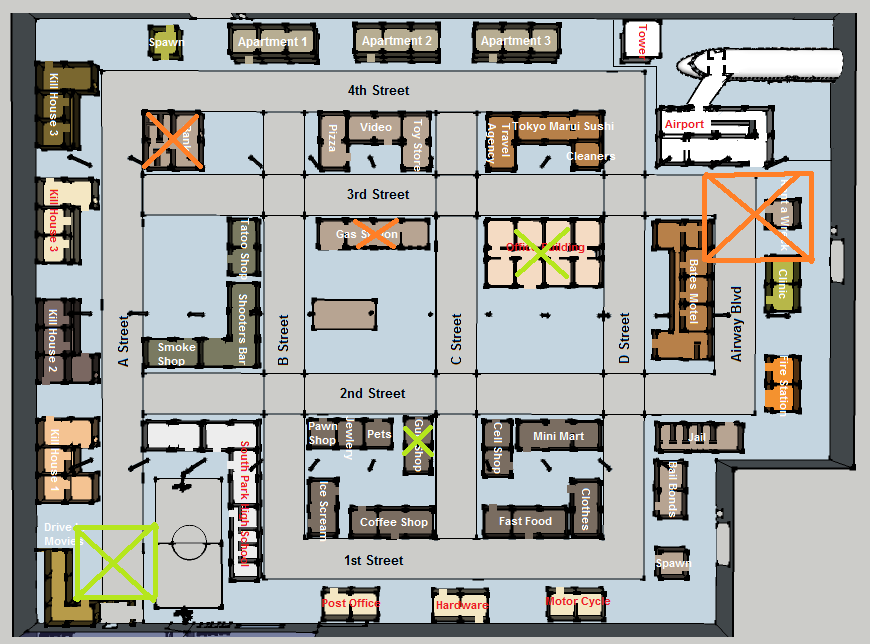 ---