Unless you live in an area of the world that has warm weather all year round, there is a chance that you might play airsoft in colder weather. While older players typically have proper cold weather and rainy gear, many newer players struggle during adverse conditions. Having a good jacket or base layer can make the difference between a fun day and a bad day.
Many younger players start playing in t-shirts and long sleeve shirts, and when the weather gets colder, have nothing to transition to when it gets colder. One of the easiest and most affordable pieces of tactical clothing to get is the CAST Gear Combat Shirt. Made of 100% Cotton, the shirt is lightweight and very comfortable and is a good foundation to help keep players warm. It also has dual pen pockets on the right sleeve and gadget pockets on the left sleeve meaning that players can look cool with tactical accessories on their arm. CAST Gear is perfect for players on a budget as it typically is more affordable than other brands like Tru-Spec.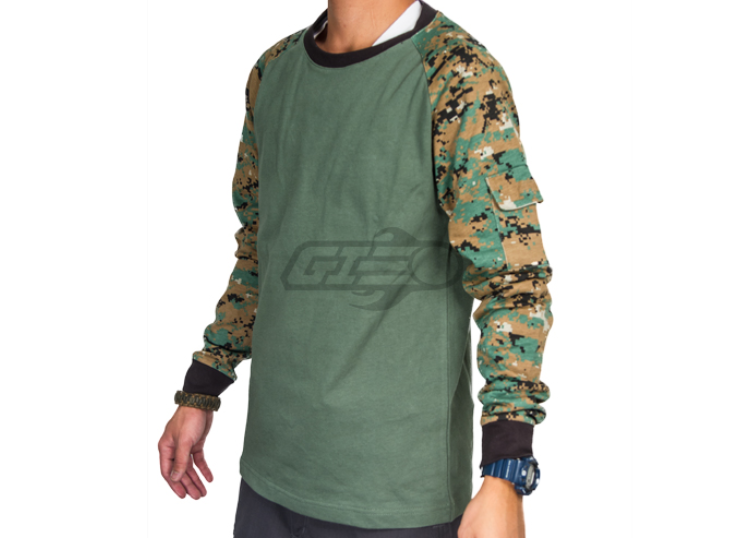 Combat shirts are a great base layer to wear under plate carriers and chest rigs, but have their limitations for keeping players warm and dry. The next step in retaining warmth and keeping moisture out is a Soft Shell Jacket. Condor makes a variety of jackets that are lightweight, yet able to wick away moisture, and are great for casual wear and playing airsoft.
For example, the Summit Zero Lightweight Jacket is a great example of a jacket that can be comfortable and functional. Made out of polyurethane and spandex, the jacket can repel water yet still be breathable should the weather change. A couple years ago, Bob 'The Axe Man' went to Operation Irene and used the Soft Shell Jacket.
"It made my first trip to OP Irene so much more enjoyable because as the day got warmer, I just kept opening up vents in my jacket to stay comfortable…and it worked"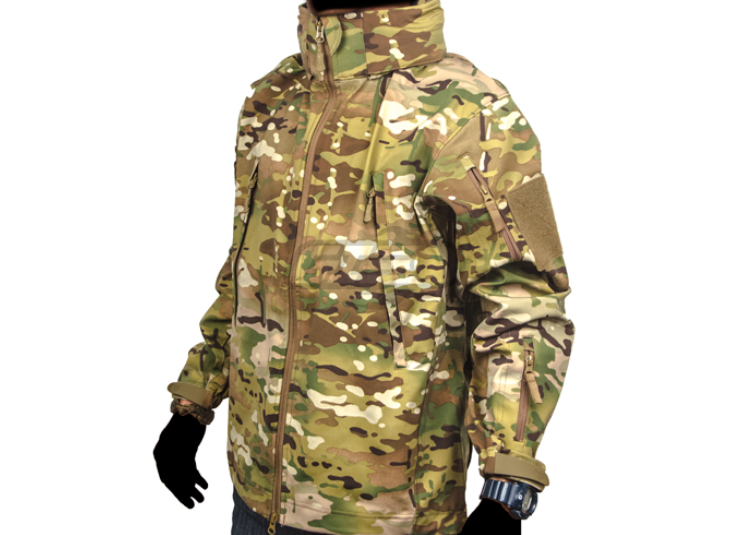 With the side vents under the arm, players can regulate their body temperature to help cool off and stay comfortable. There are multiple pockets ensuring that you can store all miscellaneous parts that you don't want to lose throughout the day. If you want to use the jacket for going to the range, there are two slash pockets that allow players to reach inside their jacket and have quick access to concealed pistols or mags. Plus, with a DuPont Teflon finish, the jacket has a hood so if it really starts to rain, you can be protected from the elements.
However, sometimes if it isn't raining, and you don't want to spend all the money on a soft shell jacket, CAST also makes great hoodies that are comfortable and can be worn on the battlefield and at home. Hoodies are extremely soft and warm, which is why they work great for chilling out at home. Yet after coming off the field in a cold weather game, a CAST hoodie is a great way to slip out your sweaty gear and into something that is both comfortable and warm.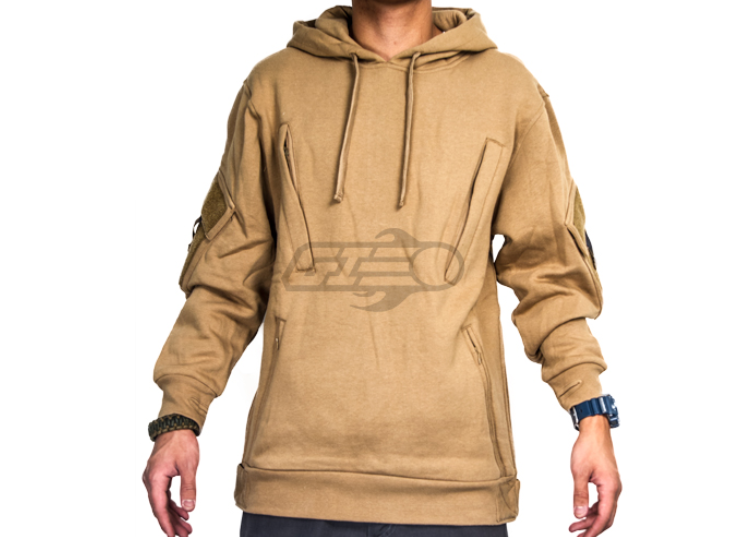 Although many younger airsoft players might not play airsoft during the winter months, the colder climate is a great way to change up the scenario and add a different element to your experience. Having the right gear is crucial, and hopefully, these suggestions will help you be more prepared for when you go into cold weather airsoft games.
– Ross
---