Nine Millimeter Fever: G&G ARP9 Vs Classic Army Nemesis X9
Pistol Caliber Carbines are all the rage right now. The real steel world is on fire with new manufacturers coming out with AR styled rifles in pistol cartridges. It's no wonder that the airsoft world is following suit to replicate these popular firearms. Both G&G and Classic Army have jumped head first into the world of pistol caliber AR-15 variants but which one is better? Which one of these guns is the original? Which gun should you buy?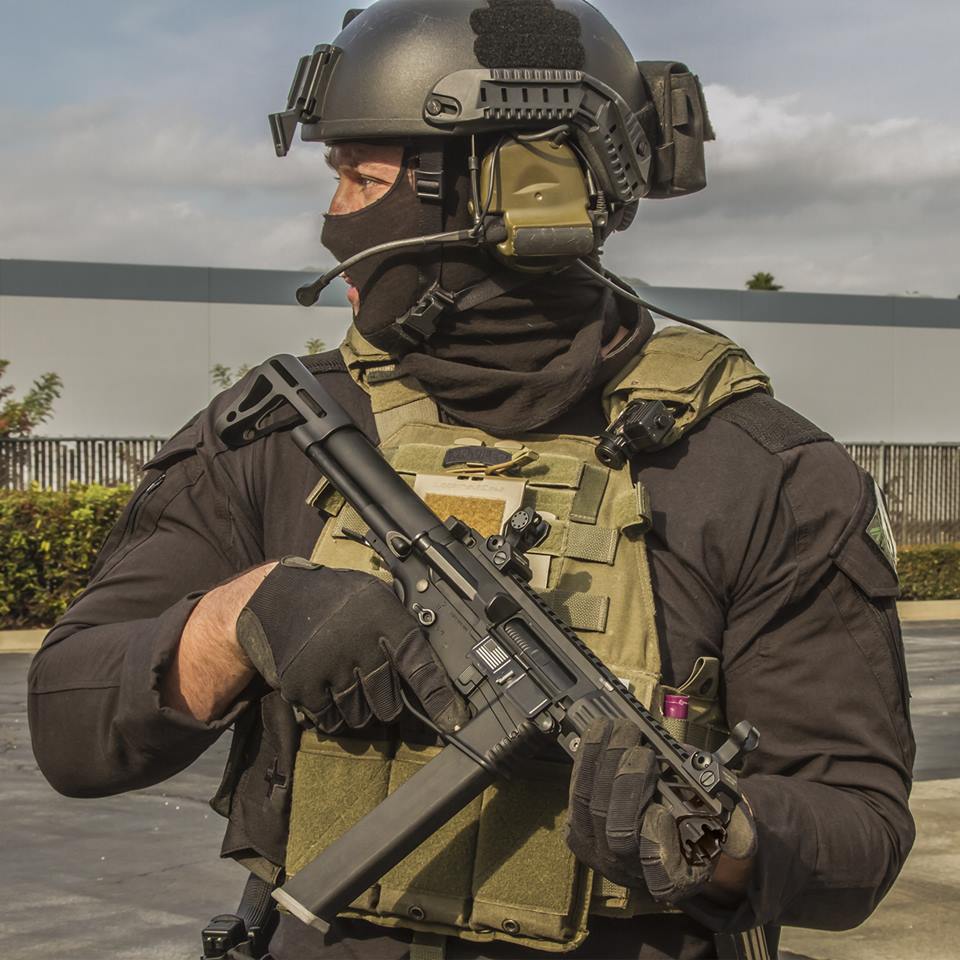 The first and most important question is originality. Who had the original idea? Well, that answer is simple. Neither G&G nor Classic Army is the first to create a pistol caliber AR variant. In fact, many airsoft manufacturers have produced kits and full guns in the past. TM had a popular run of Uzi magazines used to make a conversion kit. MP5 Conversion kits exist as well. Even Ares gets in on the fun, as they have an adapter out as well. These guns are simply two manufacturers trying to replicate the same idea. This takes us to our next question, which one is better?
To answer the question of which gun is better, we should look at the facts. The G&G ARP9 is a polymer body, featuring a basic MOSFET chip and a V2 gearbox. We've reviewed this gun positively in the past, as it shoots great, and handles well. In fact, we even said we liked it better than the much-more hyped up Krytac Vector. The Classic Army is a metal bodied gun, featuring a tight bore barrel, and Classic Army's ECS trigger unit, which allows for programmable fire control settings. Both guns feature a rotary hop up and PDW stocks. The Classic Army gun features a midcap in box, while the ARP9 features a high cap, which we thought was the one serious flaw in that airsoft gun out of the box.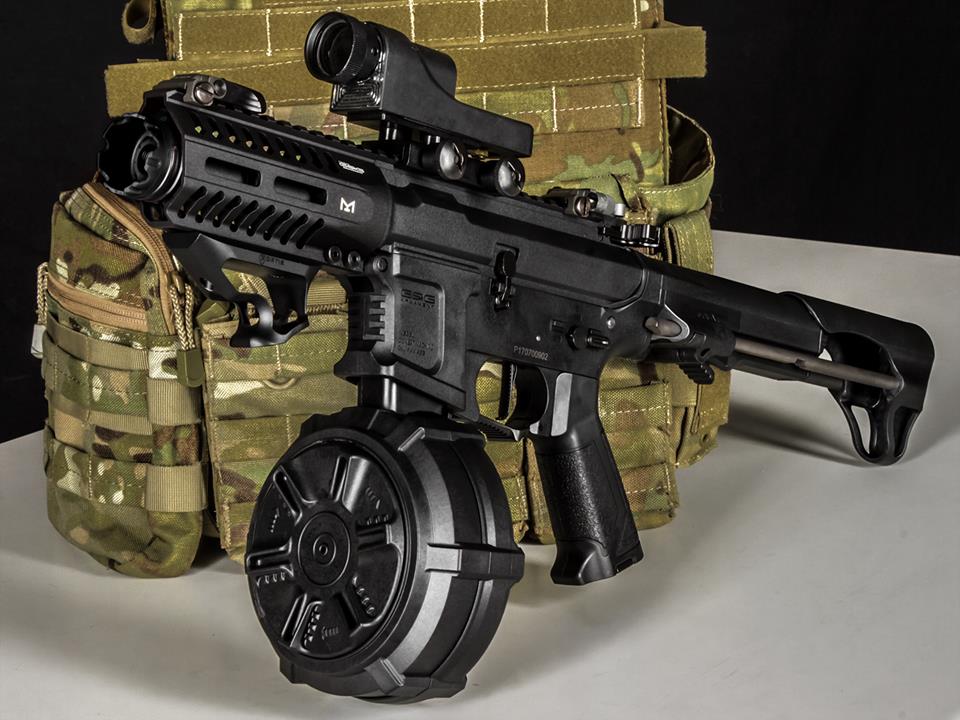 These guns both feature a lot of the same stylings externally. They both have MLOK handguards, albeit a little different in aesthetics. They also both feature PDW stocks, but the design on the Classic Army gun stands out for being easier to utilize and contains just a bit more storage space, since it is roomier and does not need to allow for the MOSFET as well. Both guns come in around 19 inches fully collapsed, so they are both clearly designed for the close quarters arenas of the airsoft world.
What does this mean for performance? While we don't have much info on performance stats for the X9, as the only stateside model is a prototype that is not indicative of a production run airsoft gun, we know it's going to be similar to the standard Nemesis models out there. It's almost identical in every way except for the magazines and the accommodations to the lower receiver to account for it. In fact, even nemesis uppers from other guns are compatible, allowing you to build this gun for long range play, if that's your thing. The G&G ARP9 has been on the market for while now though, so we know it's a capable close quarters blaster with solid trigger response and more than adequate range, even if it lacks in accuracy at farther distances. It's lightweight and functional and redefined the bar for close quarters rifles when it was released last year, but which gun reigns supreme? Which gun should you buy?
To us, the answer is the Classic Army Nemesis X9. If it lives up to the hype (and we expect that it will, as the other Nemesis line guns are spectacular) it will match if not beat the performance of the ARP9, in a metal body, with a programmable trigger, and won't waste your time on annoying high caps. The ARP9 does get the edge for overall price, since it is less expensive by about $50 or so, however, the extra value you get for that money in the X9 is worth it. Metal bodies are more durable, the tight bore barrel is a nice addition for long range accuracy (solving a problem of the ARP9). While the trigger response on the ARP9 is pretty fantastic, the X9 gets the edge again, being just a bit crispier and faster, with the added programmability giving you lots of options for how you want to play. Mix in the ability to easily customize the gun with a whole slew of upper receivers from other Nemesis guns and it's versatile too.
Neither gun is bad. In fact, we firmly believe you'll get your money's worth no matter which you choose, but maybe the answer to making the best gun isn't about innovation, but about evolution. Pistol Caliber carbines have existed in adapter form for a while now, G&G took that experiment to the next level last year and put out one of the best 9mm style AR's at the time. Classic Army's rifle just took those same concepts, applied them with their own sense of design and feature functionality, and knocked it out of the park. We're excited to see the Nemesis X9 release alongside the rest of Classic Army's 2018 lineup, but not nearly as excited as we are to see who tries to set the bar even higher next time!
Pick up your own X9 or ARP9 and See for yourself!