New Airsoft GI Promos – Week of September 23th, 2014

GI Tactical Gear Up Sale!
When: Saturday, Sept 27th, 2014
Where: GI Tactical (Airsoft GI East): 100-A N. Providence Rd, North Chesterfield, VA, 23235
What: 23% Off (Excluding MAP Items)
Crazy Savings on Select Brands! Savings so crazy we can't announce them! Ask sales representative for details.
Sign up for Bob's Training Camp In-Store and receive a free bag of bbs! (Valid until Oct. 3rd)

Bob "The Axe Man's" Rebel Training Camp | EAST COAST is coming up on October 4th at Xzone in Chesterfield, VA. Airsoft GI would like to invite our younger (18 and under) and new players (<1 year experience) out to Xzone in Chesterfield, VA for a fun and informative day of airsoft. This event is open to all ages and experience levels but is geared toward younger and newer players. More experience players should show up with the mindset of helping grow the younger generation of airsofters. At Bob's Rebel Training Camp players will play alongside Bob "The Axe Man" from Airsoft GI, and get hands on training from distinguished military and law enforcement veterans with many years of combat training.  Tickets are less expensive for per-registers.

New CQB's on the block! Check out this awesome new spotlight featuring two great new CQB M4s!  Click the image above for more details.

Sniper Giveaway!  Win epic airsoft sniper rifles and more with every order made on www.airsoftgi.com no matter how big or small!  Click the graphic below for details!
Sniper Giveaway is also valid with our current coupon code 'lonestar' for 21.5% off!

BURST WIZARDS are available for 50% off when purchased with a compatible AEG, of which there are over 300+ AEGs to choose from. This means you can get burst functionality and more longevity out of your airsoft purchase while saving $20 when you buy a Burst Wizard at the same time as your AEG.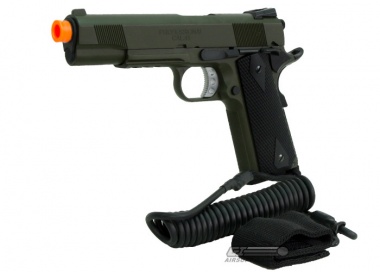 Airsoft GI Weekly Facebook Giveaway – 9/22/2014!  Win a Socom Gear M1911 Gas Blow Back Pistol in OD Green!  No purchase necessary.  Details: Click Here