Airsoft GI Online Reward Program is now active!
The Airsoft GI Online Reward Program accrues points all the way back from January 1st 2008. Check your Airsoft GI Online Accounts! You probably already have enough points to make an entire order, on us!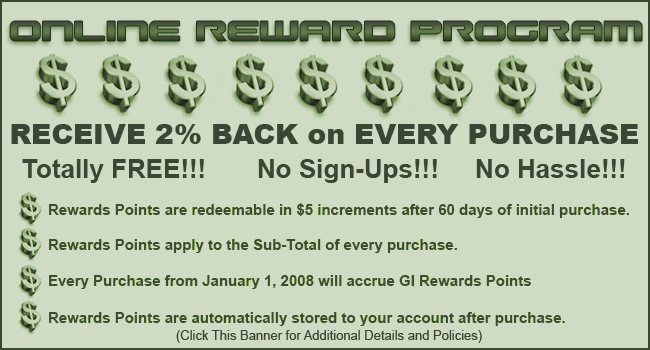 We've already had someone take advantage of the rewards points. His sub total was 110.99, his reward point discount was 110.00. Plus it qualified free shipping. Long story short, he got free 110.00 worth of products by just shopping with Airsoft GI!